Future Crime Research Foundation In Top 3 Of DSCI Excellence Awards 2021 In Cyber Awareness Category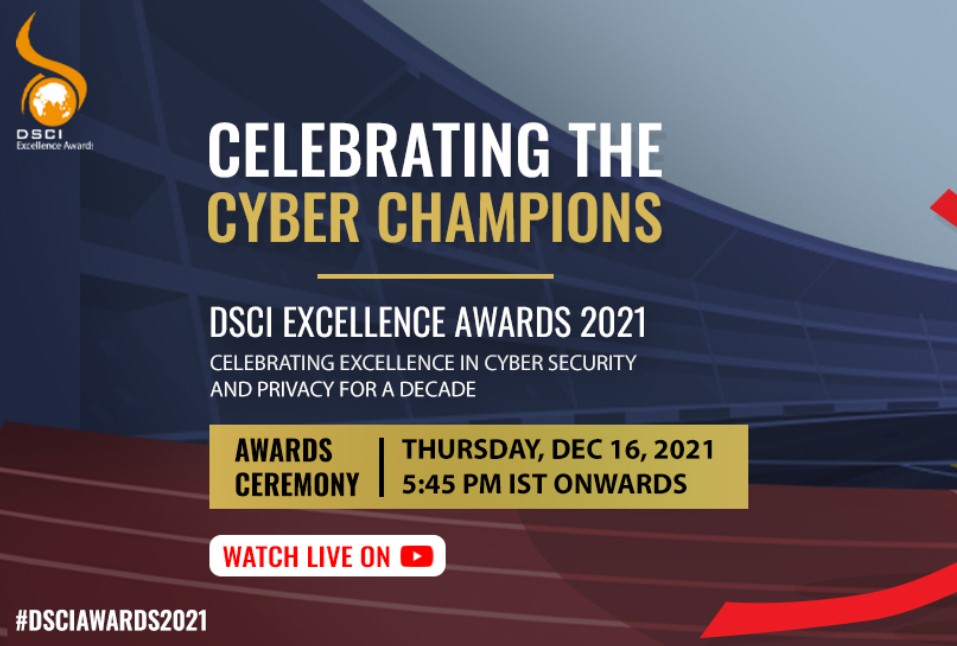 NEW DELHI: Parent organisation of The420.in – Future Crime Research Foundation (FCRF) has made it to the top three finalists in the "Cyber Security Awareness – Government/NGOs" category of DSCI Excellence Awards 2021.
The eminent jury panel of the Data Security Council of India (DSCI) will examine and grade all of the shortlisted entries, and the winners in each category will be announced at the NASSCOM-DSCI Annual Information Security Summit 2021 Awards ceremony on December 16, 2021 (Virtually).
To recognise and honour the contributions of individuals and organisations in the field of cyber and data security, the Data Security Council of India (DSCI) holds these awards of excellence.
The premier industry body on data protection in India honours several professionals and organisations under three segments – Corporate, Law Enforcement and Product. There are several categories under each segment.
The420.in is the country's leading bi-lingual (English/Hindi) cybercrime news and awareness platform. It keeps the audience ahead with the latest news, updates, trends, analysis related to new threats and its solution.
It highlights the latest crime and keeps the audience aware of new threats and ways to protect it.
The motive is to circulate the government's policy, programs and initiatives in digital space so that it can reach and benefit maximum people.
Along with this, The420 is actively involved in conducting cyber webinars, training and workshops along with industry experts. In a short span of time The420.in has conducted over a dozen virtual events with students, law enforcement agencies and corporate to train and aware them.
FCRF has created India's first search engine for Nodal officers and all India police station numbers. This is to help law enforcement agencies and common man to contact key person when in need.
Future Crime Research Foundation has created a unique questionnaire – CQ 100 or Cyber Quotient 100. It consists of unique 100 questions related to cyber hygiene, cyber security, cyber law, cybercrime, banking and finance guidelines to access the current preparedness of stakeholders. Based on the result we help them curate a training and workshop module which is again assessed through CQ100 Test to check the progress.
CQ-100 is not limited to cyber knowledge tests but it also recognizes top cyber security professionals and their contribution in this field. The420.in powered by Future Crime Research Foundation came out with the list of CQ100: Meet India's Most Influential Cyber Warriors and CQ100: Meet The Dynamic Women Changing The Face Of Indian Cyberspace.
The Future Crime Research Foundation is soon going to start a series of webinars on all domains of technology crimes with corporate, experts, law enforcement agencies (LEA), policymakers and other stakeholders.
More information about the awards can be accessed from DSCI's official website – https://www.dsci.in/content/dsci-excellence-awards-2021