NOIDA: To impart technical knowledge to the police force which will be deployed at the newly formed cyber crime helpdesk at all the police stations across the state, Uttar Pradesh police along with Amity University conducted India's biggest online cyber training workshop on Monday. The mass training event is part initiative taken by Uttar Pradesh's Director General of Police (DGP) D S Chauhan to combat cyber crime.
Thousands of police officers across the state attended the day-long event which saw top industry speakers. The move will help police officers address increasing cases of cyber crime and investigation. The motive of the workshop was to make the police force understand the latest cyber crime trends and ways to investigate such cases. Experts from various fields using real-life case studies explained the technical process.
The event kicked off with an interesting inaugural session by Prof Triveni Prof. Triveni Singh, IPS, SP, Cyber Crime at Uttar Pradesh Police who explained the magnitude of cyber crime happing across the country and the need to train and scale up the capacity to detect and investigate such technical cases. This workshop was the brainchild of Prof Triveni Singh. The UP police is setting up helpdesk at 1535 police station of Uttar Pradesh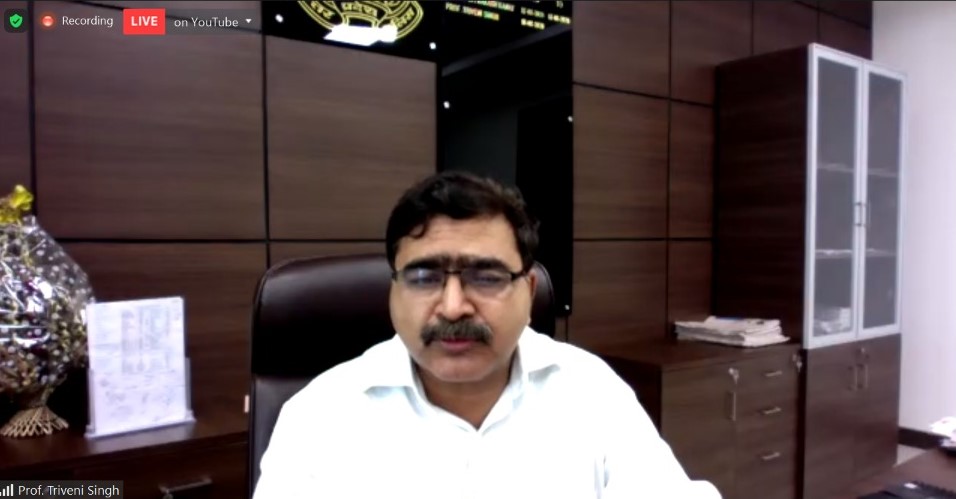 Encouraging the police force of Uttar Pradesh for joining the online training program, Dr Sanjeev Bansal, Dean FMS & Director ABS (Amity Business School) said, "life is a constant learning process, thus unlearning is a very important process. It is important to learn new things every day and I am pleased to see so many policemen willing to learn new skill sets."
Dr Bansal emphasised that cyber crime is increasing at a very fast pace and through such workshops, the idea is to make people aware of such threats. We can achieve mass awareness only through working together.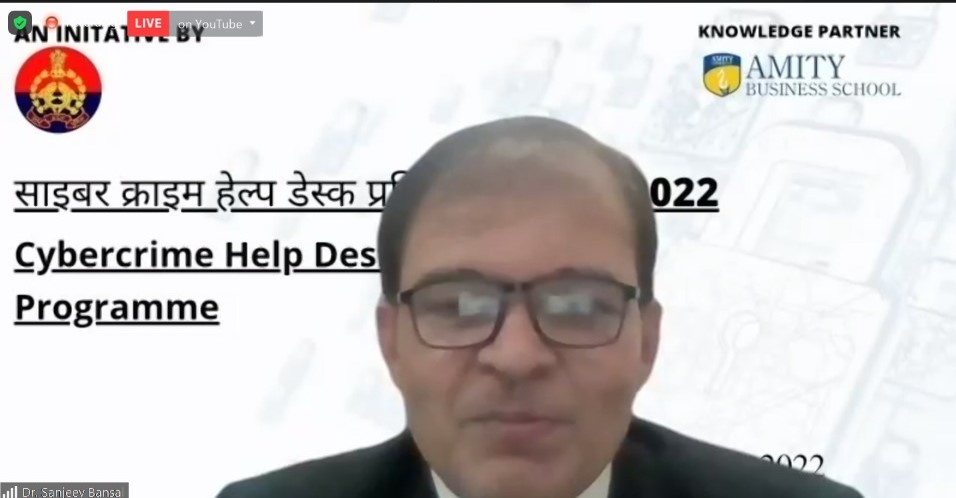 WATCH FULL WORKSHOP VIDEO HERE:
The workshop was carried forward by cyber expert Amit Dubey. He demonstrated the latest cases of cyber crime cases and investigation tools that can help in the investigation.
"Criminals are innovators, thus while solving crime cases we learn from them. How and why are two important questions investigators must try to answer to understand the modus operandi of any crime," said Amit Dubey, Chief Mentor, Root64 Foundation.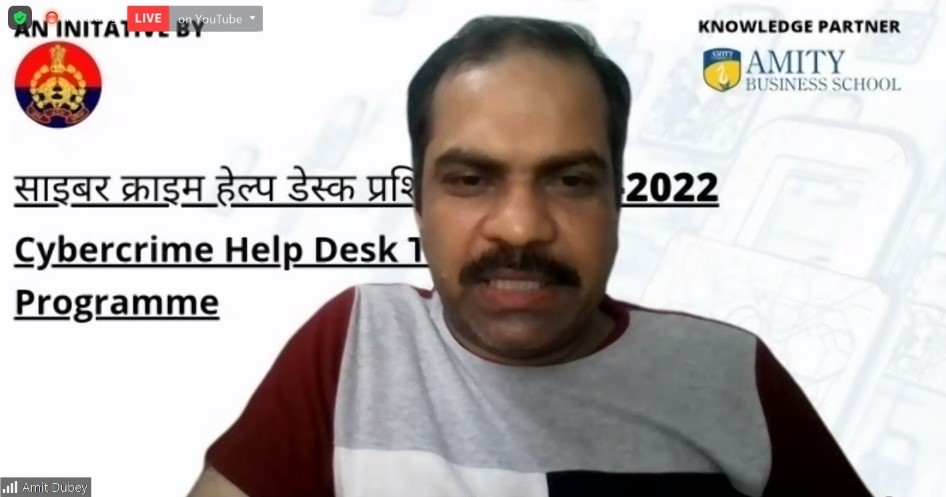 Dubey explained Data is the key to any investigation. One should not ignore the power of open-source intelligence. Digital footprint of any criminal can help us easily to link his actions with the committed crime, most of these digital footprints are court-admissible and very powerful evidence.
Next speaker Moin Shaikh highlighted the importance of digital forensics and modern tools to scan and collect digital evidence.
"All the law enforcement agencies want to make sure that they have the cyber tools necessary to investigate cyber crimes, and to prepared to defend against them & to bring people to justice who commit it. Using various forensics tools, law enforcement officers can fetch deleted, phone, social media, browsing audio data which can be presented in court as digital evidence," Moin Shaikh, Director Sales, Credence Security ( UAE).
The next speaker, Shashank Shekhar, Founder of Future Crime Research Foundation showcases open source tools that can help police personnel and common person in daily life. He shared links of How To File Online FIR. He shared links of the search engine to find contact details of all the nodal officers and police stations of India.
Shekhar also explained Future Crime Research Foundation's ambitious project – C-NOPSIS.
Future Crime Research Foundation (FCRF) was incubated by IIT Kanpur's Artificial Intelligence and Innovation-Driven Entrepreneurship (AIIDE) – Centre of Excellence (CoE) in Noida, which is working to develop a first-of-its-kind AI-powered big data search engine to aid in policing.
The search engine attempts to make the investigation and policing processes more efficient. It will combine data from all important stakeholders to build a search engine that will aid in predictive policing, crime mapping, and analysis.
The search will aid in crime mapping, criminal pattern analysis, behavioural studies, crime prediction, future strategy, critical data synergy, integrated database, real-time action, darkweb and social media analysis, identifying defaulters, and geospecial intelligence.
The next speaker took the audience into the mysterious world of darkweb. "Cyber Criminals are using the anonymity provided by DarkWeb to continuously increase Cyber and Financial Attacks. 'Recorded Future', A Cyber Threat Intelligence Company provides contextual threat intelligence in real-time. Recorded Future DarkWeb monitoring solution uses data collected from open, Deep and Dark Web sources to help Law Enforcement Agencies to track the activities of Cyber Criminals on DarkWeb and identify nab them in early stages of such Cyber attacks,"Sandeep Sharma, Business Head- Government and Defence (INDIA & SAARC), Recorded Future said.
Shatakshi Srivastava, Analyst with Innefu Labs Pvt. Ltd explained how Artificial intelligence can help to forecast future crimes. With deep analysis, we can know the future and see the past as well.
She also explained how bots are created to influence the masses. "Weaponisation of social media is happening by the enemies and we need to combat it by understanding and analysing the data available on the open-source," Shatakshi Srivastava said.
The next speaker explained a completely new vertical of crypto crimes. Akand Sitra, Sr Solutions Architect, Chainalysis said, "Every crime has a financial angle to it, and every financial crime can be done better using Cryptocurrency. In the coming months, we shall see a massive surge in crypto-based crime, so we need to upskill ourselves in Blockchain Analytics, Crypto Transaction Monitoring and Web 3.0 Investigations."
Taking the session ahead Sandeep Thakur, Director Technology of iAcuity Fintech explained all kinds of financial and banking fraud. He explained to the policemen on technology through which data can be collected and processed to be followed during the investigation. He explained the banking process and in easy words explained how iAcuity conducts the investigation. He addressed common problems being faced by the investigators and ways to track money flow in financial frauds.
Policemen asked interesting questions to the experts to clear their doubts. Prof Triveni Singh said that UP police will conduct a series of workshops for training and capacity building with new experts.
Follow The420.in on
Telegram | Facebook | Twitter | LinkedIn | Instagram | YouTube