Six Sexually-Abused Children Rescued As A Result Of Europol Victim Identification Taskforce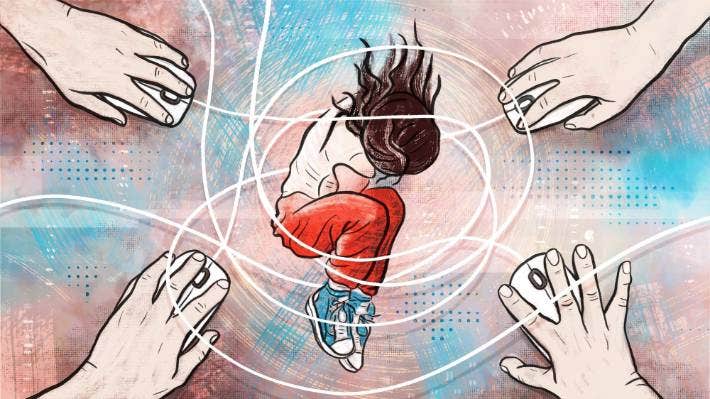 NEW DELHI: In a significant victory against child sexual abuse, Europol's European Cybercrime Centre (EC3) has successfully identified and rescued six victims through its 12th Victim Identification Taskforce (VIDTF). The operation, which brought together over 30 victim identification specialists from around the world, aimed to uncover and remove victims from harm as well as bring offenders to justice.
The taskforce, conducted between 8 and 19 May, involved meticulous analysis of over 460 sets of images and video files, portraying unknown victims of child sexual abuse, some as young as a few days old. Supported by Europol specialists and intelligence analysts with expertise in combatting the sexual exploitation of children, these dedicated professionals worked tirelessly to expose the dark corners of this heinous crime.
ALSO READ: Cyber Criminals Exploit ChatGPT's Popularity To Spread Malware Via Facebook Accounts: CloudSEK
As a result of their collaborative efforts, six children have been successfully identified and rescued from abusive situations. Additionally, law enforcement authorities have made one arrest, bringing a perpetrator of child sexual abuse to justice. The lives of these young victims have been forever changed, thanks to the tireless dedication of the specialists involved in this operation.
Moreover, the VIDTF has made significant progress in narrowing down the likely country of production for child sexual abuse material in 236 instances. National investigations are now underway to identify further victims and bring the perpetrators to justice in these cases.
ALSO READ: Want To Become A Future Crime Researcher? Join The Future Crime Research Foundation
The successful outcome of the 12th VIDTF demonstrates the power of international cooperation in the fight against child sexual abuse. Participating countries including Australia, Belgium, Bosnia and Herzegovina, Canada, Colombia, Croatia, Cyprus, Czech Republic, Denmark, Finland, France, Georgia, Germany, Greece, Hungary, Ireland, Italy, Latvia, Lithuania, Malta, Portugal, Romania, Spain, Sweden, Switzerland, the United Kingdom, and the United States (HSI) united their efforts under the guidance of Europol and were supported by INTERPOL.
The Europol-led operation is the largest recurring operation of its kind globally and has inspired similar initiatives at national and regional levels, with Italy and Australia among the countries establishing their own taskforces. This cooperative approach enables experts to tackle unsolved cases and address the pressing issue of child sexual abuse more effectively.
Europol's commitment to combatting child sexual abuse extends beyond the VIDTF. The organization's European Cybercrime Centre (EC3) houses a dedicated team of specialists who support countries in countering child sexual abuse and exploitation online. In 2022 alone, this team, known as Analysis Project Twins, provided assistance in 93 investigations related to child sexual abuse.
ALSO READ: Cyber Crime Helpline: Reporting Cyber Crime In India? Keep This Information Ready Before Calling 1930!
Highlighting the recent arrest of a fifty-year-old child abuser by the Italian Postal and Communication Police (Polizia Postale e delle Comunicazioni), Europol's support played a crucial role in apprehending this long-term offender. By providing an intelligence package to the Italian authorities, Europol facilitated the identification of the abuser, who had been active on pedophile platforms on the dark web for a decade. This case serves as a testament to the effectiveness of collaboration between international law enforcement agencies in tackling child sexual abuse.
ALSO READ: Search All India Police Station Phone Numbers & Mail ID Through This Search Engine
To encourage public involvement in combating child sexual abuse, Europol urges individuals to visit their website, [link], where they periodically release new series of pictures as part of their "Stop Child Abuse – Trace An Object" campaign. By appealing to the general public for any potential leads or information, Europol aims to rescue more children from harm. They emphasize that no clue is too small and that collective efforts can make a substantial difference in ending the suffering of innocent children.
The recent success of the VIDTF serves as a reminder of the importance of continued global collaboration and individual participation in the fight against child sexual abuse. Together, we can protect the most vulnerable members of society and bring justice to those who perpetrate such horrific crimes.
Follow The420.in on
Telegram | Facebook | Twitter | LinkedIn | Instagram | YouTube