TikTok Scandal Unveiled: Temu Referral Scams Exploit Fake Celebrity Leaks for Rewards
In the vast landscape of TikTok, a troubling trend has emerged as scammers exploit the allure of fake celebrity photo leaks to push referral rewards for the online shopping giant, Temu. Temu, an online megastore offering a plethora of products at remarkably low prices, has been embroiled in controversy since its launch in September 2022. Users either hail it for its affordable merchandise or suspect it to be a scam. Now, a new tactic has surfaced to attract referrals and market the platform: misleading videos on TikTok.

A Temu Referral System Under Scrutiny
Temu employs a referral system where customers can generate unique referral numbers and links, sharing them with their social circles and online networks. This initiative earns them store credit, free gifts, or points toward Temu's rewards system. The rewards system further allows users to partake in mini-games, accumulating more store credit that can be redeemed for cash or used for purchasing products. This symbiotic relationship incentivizes users to promote Temu while enjoying the benefits of freebies.
ALSO READ: Kerala Police Powers Up Cybersecurity: c0c0n@16 to Showcase Cutting-Edge Tech
Exploiting Curiosity: The Dark Side of Temu Referral Codes
Recently, TikTok has witnessed an unsettling twist involving Temu referral codes. Scammers have taken advantage of people's curiosity by creating videos that insinuate sensitive photos and videos of celebrities have been leaked. These misleading videos prompt viewers to download the Temu app and enter a specific referral number to access the alleged leaked content. Utilizing captions like "I thought she was innocent" or "[celebrity_name] got leaked," these videos manipulate the user into engaging with the scam.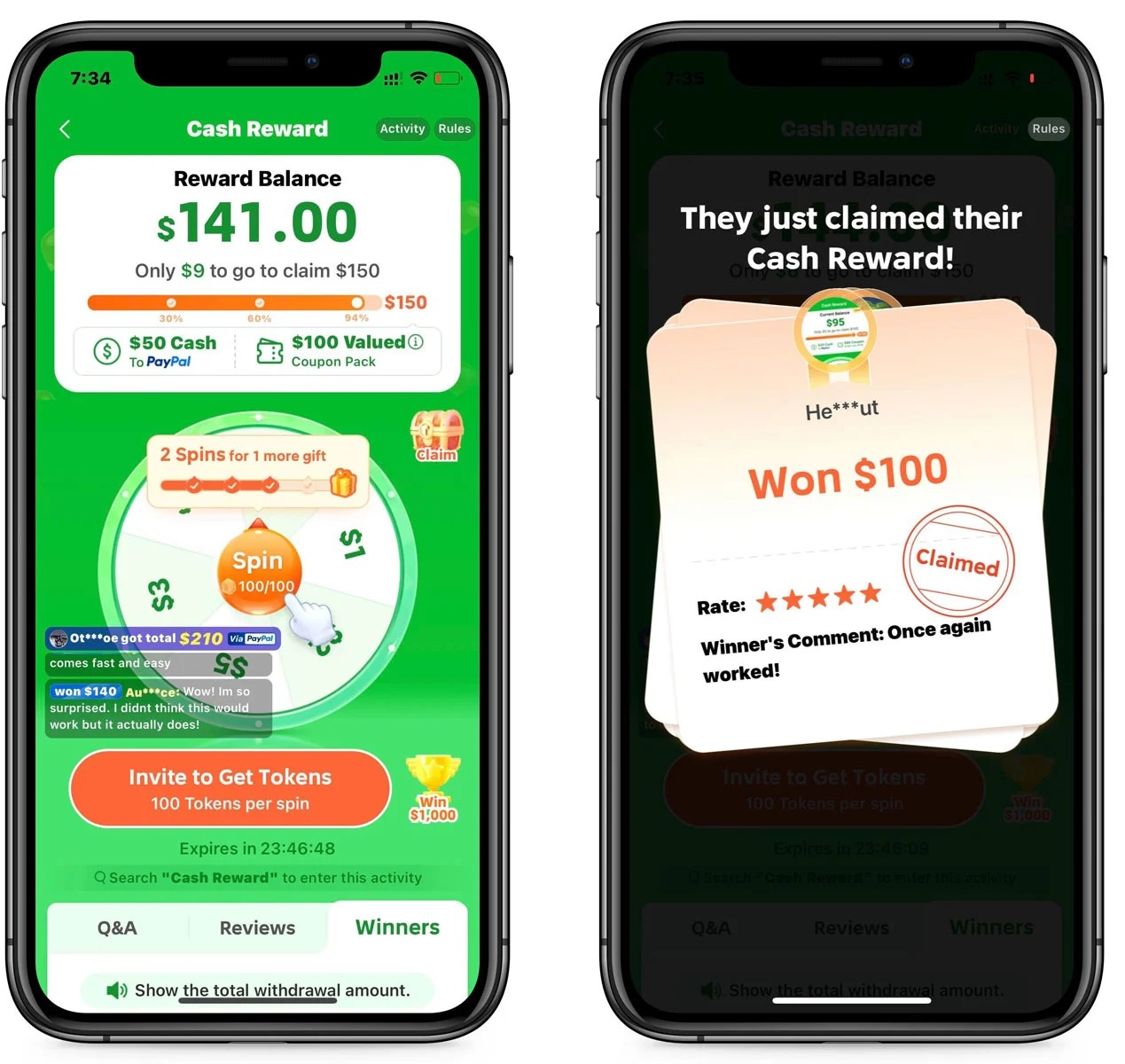 ALSO READ: Victim Of A Cyber Attack? Now Dial 1930 & 155260 To Register Complaint And Get Your Money Back
Musicians, actors, and various celebrities have been targeted, including well-known names like Olivia Rodrigo, Jenna Ortega, SSSniperWolf, Brooke Monk, and Hailie Deegan, among others. This distressing trend has grown in prevalence on TikTok in recent weeks, prompting genuine users to raise concerns and create videos to debunk these scams.
ALSO READ: India's Million-Dollar Wake-Up Call: Cyberattacks Plague Businesses
Potential Threats and Urgent Caution
While, in this instance, the scam appears to be geared towards generating store credit for scammers rather than distributing malware, it underscores a potentially dangerous precedent. Fake leaks have historically been exploited for scams and malicious activities, often involving the dissemination of harmful software. TikTok users are urged to exercise caution and refrain from installing suspicious software prompted by such deceptive videos. The risk of compromising one's device and data is significant, emphasizing the need for vigilance in online interactions.
Follow The420.in on
 Telegram | Facebook | Twitter | LinkedIn | Instagram | YouTube