KOCHI: As the cyber world now embraces us all, cyber security is no longer solely the duty of the government, said Chief Minister Pinarayi Vijayan at the launch of c0c0n.
CM Pinarayi Vijayan that the basic objective is to ensure better cyber security for all. Launching its fifteenth edition, the Chief Minister also stated that c0c0n is being organized as a global cyber security conference with that goal in mind.
C0c0n is an annual cyber security idea exchange conference organised by Kerala Police. It is aimed at providing opportunities to showcase, educate, understand and spread awareness on Information Security, data protection, and privacy.
Expressing the need for conferences like c0c0n, CM said efforts are being made to build a partnership between the public and private sectors to devise suitable strategies for better cyber security.
ALSO READ: Major Child Sexual Abuse Racket Busted: Kerala Police Raid 410 Places, Arrest 10 Pedophiles
Another concern is personal digital space and security. Cybercrime is on the rise as computers, smartphones, and the internet become more widely available around the world. Women's and children's cybercrime is also on the rise. This threat must be addressed immediately. Women and children are victims of cybercrime such as pornography, stalking, fraud, and hacking. The majority of these are the result of a lack of awareness and knowledge about internet use.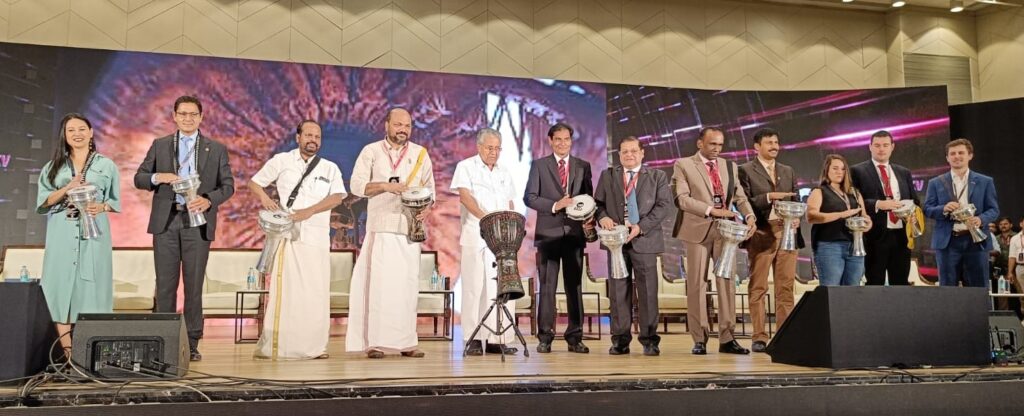 Governments must be fully prepared to deal with cyber-attacks and cyber-crime as government services become more computerised. As a result, not only is cyber security a big concern for the general public or industry, but also for law enforcement organisations and governments. The Chief Minister also stated that this conference is more important in this situation.
ALSO READ: Exposing FRAUD4 Nexus With Bureaucrats, Vendors, OEMs, C-Suite Executives: Time To Audit The Big4(20)
Chief Minister highlighted that cyber crime statistics provided by Interpol and the NCRB reveal that our children and youth are constantly under threat in the cyber world, and if they do not use digital devices and services responsibly, they may become victims of cybercrime.
Naturally, the Kerala Police has been at the forefront of policing technology utilisation. Kerala Police's innovative programmes, such as Cyberdome, Drone Forensic Lab, Child Sexual Exploitation Cell, CCTNS, and Poll-App, have received international acclaim.
The Chief Minister praised Kerala Police for becoming one of the best forces in the country and all those who work for it.
ALSO READ: Kerala Police Launches Chatbot To Help Public Make Complaints Hands-Free
Guillermo Galarza and Maria Pilar Ramirez presented the International Central for Missing and Exploitation Award to State Police Chief Anil Kant for the activities against Child Sexual Exploitation and transmitting of Child Sexual Abuse Materials conducted by the Kerala Police.
Industry Minister P. Rajeev presided over the function. K Unnikrishnan MLA was the chief guest and Chief of Naval Staff Admiral Radhakrishnan Harikumar delivered the keynote address.
Kerala Police Chief and DGP Anil Kant IPS welcomed the ceremony. ADGP Headquarters K Padmakumar IPS, Director Vigilance Manoj Abraham IPS, Bachpan Bachao Andolan CEO Rajni Sekhri Sibal Retd IAS, ICMEC Vice Presidents Gulinero Galarcia and Maria Pilar, Cyber ​​Security Analyst David Bapsty from Germany and Security Researcher Metilde Venault from France participated.
South Zone IG & Nodal Officer Cyberdome P. Prakash IPS delivered the vote of thanks.
Follow The420.in on
 Telegram | Facebook | Twitter | LinkedIn | Instagram | YouTube