Eagle Eye: The High-Tech Drone Killer Tech By Kerala Police Steals The Show At c0c0n2022
KOCHI: Kerala police have developed high-tech anti-drone technology to combat drones flying in the state without permission.
At the c0c0n conference in Kochi, Chief Minister Pinarayi Vijayan unveiled Eagle Eye, an anti-drone mobile vehicle launched by the Kerala Police's Drone Forensics Department to capture drones flying in the state without prior permission from the government or the police.
ALSO READ: c0c0n 2022 Kickstart – The Goal Is To Ensure Cyber Security For All: CM Pinarayi Vijayan
This is the first time that an Indian police force has deployed such a vehicle in order to avoid drone assaults and unlicensed drones that can be predicted in the new era.
The anti-drone system works by detecting and neutralizing drones operating without permission for attacks.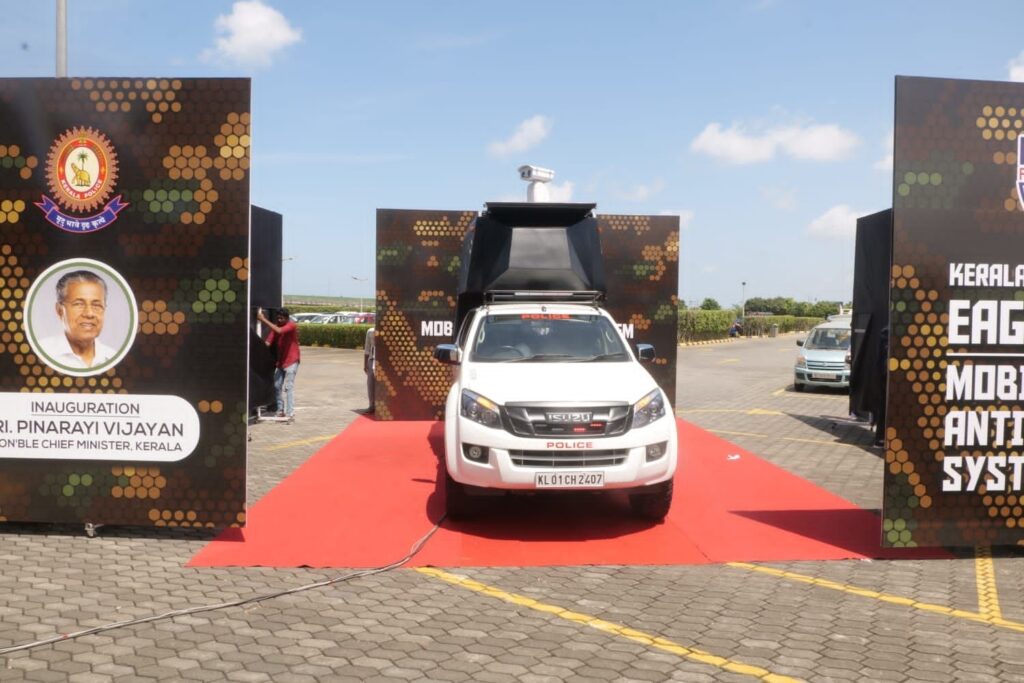 ALSO READ: How Kerala Police Is Going To Fight, Use UAVs Through Their New Drone Forensic Lab: All You Need To Know
Within a 5 km radius, Eagle Eye can detect and deactivate drones of any size. Drones are GPS-controlled or radio-controlled and can be intercepted using RF sensors and radar-detecting equipment.
Many cops from other states came to learn how it worked.
Follow The420.in on
Telegram | Facebook | Twitter | LinkedIn | Instagram | YouTube