'Eligible' NRI Cyber Dulha Cheated 300 Women In Matrimony Fraud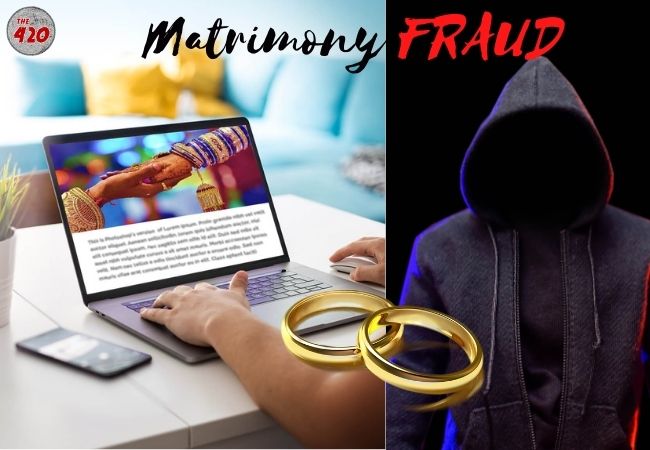 NEW DELHI: Looking for an NRI partner on popular matrimony websites, Beware! A Nigerian national was caught by Cyber Crime police of Uttar Pradesh who has cheated over 300 innocent women looking for a life partner online.
According to the police, this self-taught Nigerian hacker was arrested from Delhi for defrauding women looking for a perfect match on popular matrimonial websites such as Shaadi.com and Jeevansaathi.com. This cybercriminal created multiple bogus identities on matrimonial and social networking websites to defraud people.
A Meerut resident reported to police that her family members made her profile on the matrimonial website Jeevansaathi in search of a suitable marriage for her. They came across one Sanjay Singh's appealing profile. According to his biography, he was an NRI settled in Canada and attended prestigious institutes for his advanced studies. The two began conversing after being impressed by his profile.
ALSO READ: Matrimony Fraud: Bhopal Cyber Police Arrest Ghaziabad Man For Cheating Women On Pretext Of Marriage
After a few days of speaking, the man stated that he is facing some financial issues and needed urgent monetary help. He started to emotionally exploit the victim. Trusting him the victim has transferred around Rs 60 lakh to his account. After getting the money, the accused stopped replying to her messages when she sensed foul play. It was then she realised that she has become a victim of matrimony fraud.
Under the supervision of SP Prof Triveni Singh, cyber crime police began tracking the money and scrutinising digital records of calls and chats with the victim. Using modern techniques, the police squad tracked down and apprehended the culprits in Delhi. The accused was identified as Garuba Galumje.
ALSO READ: Woman Defrauded of Rs 13 lakh In Facebook Gifting Scam; FIR Filed in Mumbai
"Nigerian hackers are inventing new ways to defraud people. They start by creating phoney attractive accounts of eligible bachelors. They then utilised virtual numbers to chat with girls, convincing them that he was in another country. These criminals make enticing promises and seduce their victims. Once the female was in their trap, they would demand money using various excuses such as business loss or an urgent loan." Singh stated.
He explained that it is difficult to arrest these criminals because they use SIM cards and bogus identity cards. However, police were able to track him down thanks to a thorough digital probe.
ALSO READ: Matrimony Fraud: Man Posing As Professional Cheated Bhopal Woman Of Rs 20,000
In a similar manner, the accused has defrauded over 300 women. The police are trying to figure out how much money the group makes. Police are also looking into other gang members, local informants, and Nigerian gangs linked to him. According to preliminary investigations, he has earned several crore and the money was transferred through various channels to his relatives in Nigeria.
In February 2019, the accused first came to India on a six-month business visa for garment business. Then he again visited India in March 2021 on a medical visa and since then he was living in different cities.
Follow The420.in on
Telegram | Facebook | Twitter | LinkedIn | Instagram | YouTube