Here Is Why Everyone Is Getting Missed, Video Calls On WhatsApp From International Numbers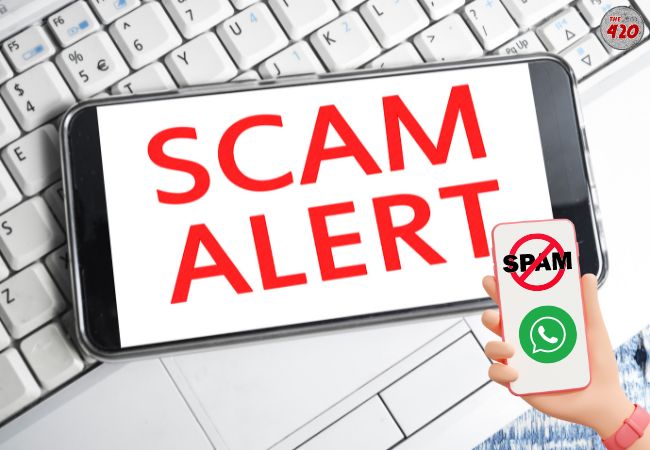 NEW DELHI: A wave of suspicious calls and messages from international numbers targets WhatsApp users in India. Many users took to social media platforms like Twitter to complain about this issue, stating that a significant number of these spam calls had country codes belonging to Indonesia (62), Vietnam (84), Malaysia (60), Kenya (254), and Ethiopia (251).
Almost everyone has received these back-to-back missed calls or video calls on WhatsApp. These calls have baffled the users, policymakers, and law enforcement officers about the root cause and intention behind making these calls.
The420.in dig deep to understand why these calls are coming, the nature of the scam and from where these calls are originating from. The finding will leave you shocked as it exposes the large-scale extent of this scam and how scammers used WhatsApp's security algorithm against it.  
ALSO READ: Step By Step Guide: How To File Cybercrime Complaint Online In India
Here Is Step By Step Explanation Of How WhatsApp Missed Call And Video Call Scam Works:
Scammers are using international numbers to give missed or video calls to thousands of WhatsApp users.
WhatsApp charges for sending bulk messages, which can cost around 30 to 50 paisa per message. So, to send any bulk messages, a business number user have to shell out huge money.
If a user receives a message from an unknown number, they can block, report, or save it.
If the scammer sends the message first, they will be charged, and there is a high chance that many aware users may report the message as spam. This will force them to take another number for mass spamming exercises.
To avoid charges and getting blocked, scammers are automating calls that get disconnected in one second. They will repeat calls to irritate the user, making them more likely to send the first message asking, 'who is this?' or 'what they want'.
If the user sends the first message, the scammer is not charged, and the user does not get the option to block the number upfront.
By getting a message from the user, the scammer then sends their phishing messages or fraud links to cheat them without getting blocked.
ALSO READ: Protect Your Phone From Bot & Virus Using Free App Developed By CERT-In
Cyber experts warn that scammers are using automation tools to make these calls. By doing this, they can also scan the active WhatsApp numbers that can be targeted. Chances are high that these numbers will face a Tsunami of phishing and other cyber attacks in the coming days.
ALSO READ: Cyber Crime Helpline: Reporting Cyber Crime In India? Keep This Information Ready Before Calling 1930!
It's important for WhatsApp users to be aware of this scam and to not engage with unknown numbers. Users should not send the first message or click on any links from unknown numbers. Additionally, users who receive multiple calls from the same unknown number should report and block the number to prevent further scam attempts.
What Is the Government Doing:
The Indian IT Ministry has announced that it will be sending a notice to WhatsApp regarding the issue of spam calls from unknown international numbers. The Minister of State for IT, Rajeev Chandrasekhar, made this announcement on Thursday and emphasized that digital platforms are accountable for ensuring the safety of 'digital nagriks' (digital citizens).
ALSO READ: Want To Become A Future Crime Researcher? Join The Future Crime Research Foundation
Chandrasekhar further stated that the government will respond to every alleged misuse or breach of users' privacy. He also said that the government is considering guidelines on permissions for preloaded apps.
The Minister has stressed that platforms need to take responsibility for ensuring the safety and trust of users. He added that if there is an issue of spam, WhatsApp or any messenger platform should take a look at it.
One of the issues that the government is examining is how scammers are accessing these numbers. Chandrasekhar questioned whether scammers are doing this blindly or using a database to identify which numbers are on WhatsApp. He stated that if a database is being used, it is a violation of privacy, and if not, scammers may be using bots to send messages to random numbers.
ALSO READ: Over 10 Lakh Cyber Crime Complaints Received By I4C in 2022
The notice sent by the IT Ministry to WhatsApp is expected to address these concerns and urge the platform to take appropriate action to prevent such spam calls and messages.
What Is WhatsApp Saying:
WhatsApp has responded to concerns over spam calls and messages by advising users to take action against suspicious accounts. The company stated that user safety is a top priority, and that it has invested in resources and tools to help users protect themselves from scams. WhatsApp encourages users to block and report suspicious messages and calls, particularly those from unknown international or domestic phone numbers.
The company also advises users to take advantage of privacy controls and limit personal information to contacts only. WhatsApp has made significant investments in AI and other advanced technologies to keep its platform safe for users. The company publishes a monthly user safety report in accordance with IT Rules 2021, which details user complaints and WhatsApp's actions to combat abuse. In March alone, WhatsApp banned over 4.7 million accounts.
How Are These Scammers Cheating You
In their latest technique, the new-age scammer is pretending to be HR representatives of a company and luring users into fraudulent schemes, such as earning money by liking YouTube videos.
According to cybersecurity experts, it is not necessary scammers are sitting outside India. These fraudsters may have bought virtual VoIP numbers or purchased international numbers in bulk to carry out such scams. Although some experts say that these scammers are also believed to be well-coordinated across different countries, making it difficult to track them down.
Once they confirm a number is active on WhatsApp, they launch different job or investment scams by sending attractive offers.
Here are some preventive tips to avoid falling victim to such scams:
Be cautious of unsolicited job offers or offers that sound too good to be true.
Do not engage with unknown international calls or messages and promptly block them.
Do not share your personal information or financial details with strangers.
If you receive any suspicious calls or messages, report them to the authorities immediately.
Keep your phone and computer software up to date to avoid security vulnerabilities.
Be aware of the latest scamming techniques by following news and updates on cybersecurity.
If you have been cheated in a similar scam, here are some steps you can take:

Report the scam to the police immediately.

Gather all the information you have about the scammer, including their phone number, email address, and any messages they sent you.

Contact your bank or credit card company and report any unauthorized transactions.

Change all your passwords and enable two-factor authentication for all your accounts.

File a complaint with the cyber cell or cybercrime department of your state or city. User can call 1930 or report the matter on MHA's website www.cybercrime.gov.in.
ALSO READ: Search All India Police Station Phone Numbers & Mail ID Through This Search Engine
Here Is How To Block A Number On WhatsApp:
Open WhatsApp and go to the chat window of the contact you want to block.
Click on the three dots icon located in the upper right-hand corner of the screen.
In the drop-down menu, select "More" and then "Block".
WhatsApp will ask you to confirm if you want to block this contact. Tap on "Block" again to confirm.
Once you block a contact, they will no longer be able to call or send you messages. Additionally, your last seen, online status updates, and any changes made to your profile photo will no longer be visible to them.
Follow The420.in on
Telegram | Facebook | Twitter | LinkedIn | Instagram | YouTube