NEW DELHI: Europol has announced the arrest of two people in Ukraine in connection with ransomware attacks, for which ransom demands were as high as €70 million ($81 million).
The law enforcement agency in its statement said the suspects are part of an organised crime network "suspected of committing a string of targeted attacks against very large industrial groups in Europe and North America from April 2020 onwards".
The arrests were made on September 28 following a search of seven properties by police officials, which resulted in the seizure of $375,000 in cash and two luxury vehicles totaling approximately $250,000.
According to Europol, $1.3 million in cryptocurrency assets have also been blocked. Europol described the arrestees as "prolific ransomware operators" known for making "extortionate ransom demands" ranging from €5 million ($5.8 million) to €70 million ($81 million).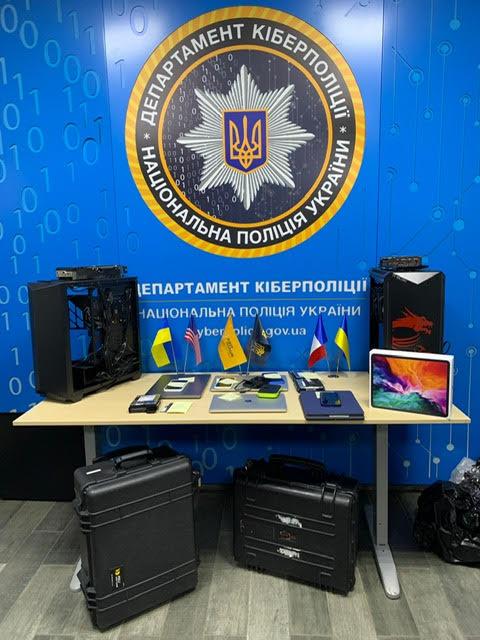 The attackers used malware to steal and encrypt critical data before providing a "decryption key in exchange for a ransom payment of several million euros, threatening to release the stolen data on the dark web if their demands are not satisfied."
French law enforcement, the FBI, Interpol, and Europol's Joint Cybercrime Action Taskforce assisted Ukrainian authorities in their investigation (J-CAT).
Europol stated that it assisted the agencies in developing a unified approach, as well as providing analytical, malware, forensic, and crypto-tracing support, as well as establishing a virtual command post to enhance collaboration.
The announcement comes against a backdrop of growing ransomware attacks, which have increased by 1,070 per cent year on year, according to research published last week by enterprise security firm Fortinet.
Results of the action day
2 arrests and 7 property searches
Seizure of US$ 375 000 in cash
Seizure of two luxury vehicles worth €217 000
Asset freezing of $1.3 million in cryptocurrencies
The following law enforcement authorities took part in this investigation:
France: National Cybercrime Centre of the National Gendarmerie (C3N)
Ukraine: Cyber Police Department of the National Police of Ukraine
United States: Atlanta Field Office of the Federal Bureau of Investigation
Europol: European Cybercrime Centre (EC3)
INTERPOL : Cyber Fusion Centre
Follow The420.in on
Telegram | Facebook | Twitter | LinkedIn | Instagram | YouTube