Cryptocurrency Crime And Intelligence By FCRF & Bennett University : Experts Come Together To Discuss Future Scope Of Investigation
NEW DELHI: To tackle increasing cases of cryptocurrency fraud and scams, Bennett University along with the Future Crime Research Foundation organised training and webinar on Cryptocurrency Crime & Intelligence.
Unlike other trainings, this was unique in all senses. Top experts, academicians, researchers and law enforcement officers shared the latest threat, new technology to investigate and future scope of the investigation.
To assist police officers and law enforcement agencies in knowing such crimes better and investigating technical cases, IIT Kanpur incubated Future Crime Research Foundation (FCRF) held an online webinar that highlighted Cryptocurrency Intelligence, DeFi Hacks, Money Laundering through Crypto, Crypto Forensics. The event saw top experts from various domains and was attended by over 400 policemen virtually. 
Opening the session Prof Triveni Singh, SP Cyber Crime Uttar Pradesh explained how his team cracked a technical cyber crime case wherein criminals were sending money outside the country using various crypto exchanges and currencies. With the help of private investigators, Singh's team managed to track the money going to China and other foreign countries.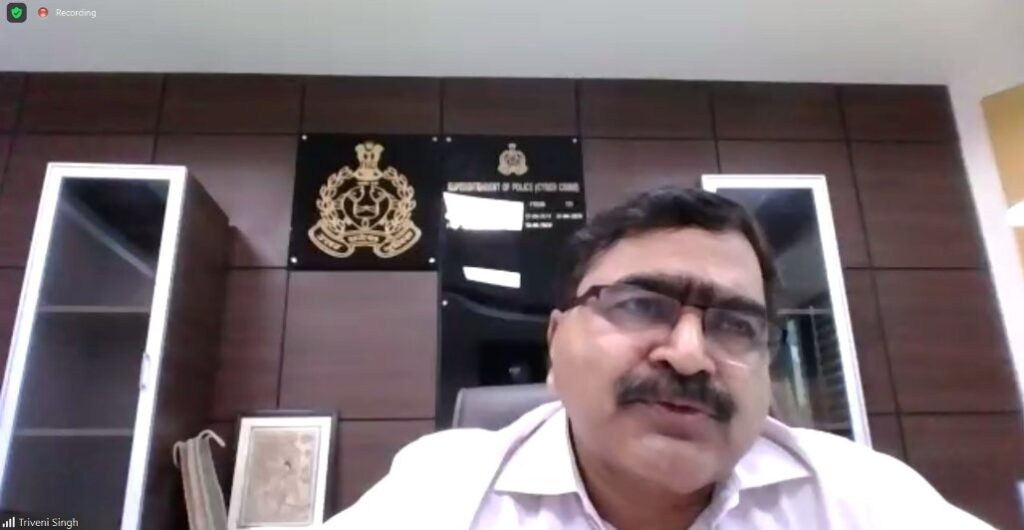 Prof Singh pointed out several challenges being based by law enforcement in investigating highly-technical cases.
Explaining the technical investigation, Akand Sitra of Chainalysis showcased the strength of the latest investigative tool by his company which is used by top law enforcers across the globe. He highlighted how Chainalysis tools can track and analyze highly technical transactions.
Akand Sitra from Chainalysis showcased a demo of a variety of their products which can give deep insight into various crypto transactions. Giving cases studied he showed how in over 60 countries, Chainalysis supplies data, software, services, and research to government agencies, exchanges, financial institutions, and insurance and cybersecurity firms.
Chainalysis data is utilised to power investigative, compliance, and market intelligence tools, which has been used to solve some of the world's most high-profile criminal cases and to increase consumer access to bitcoin securely.
Following his session, Prof. Sandeep Shukla, Co-Project Director, C3iHub, IIT Kanpur explained the basic structure of cryptocurrencies and how it operates. His team from IIT Kanpur also gave a sneak peek into homegrown technology to track cryptocurrencies.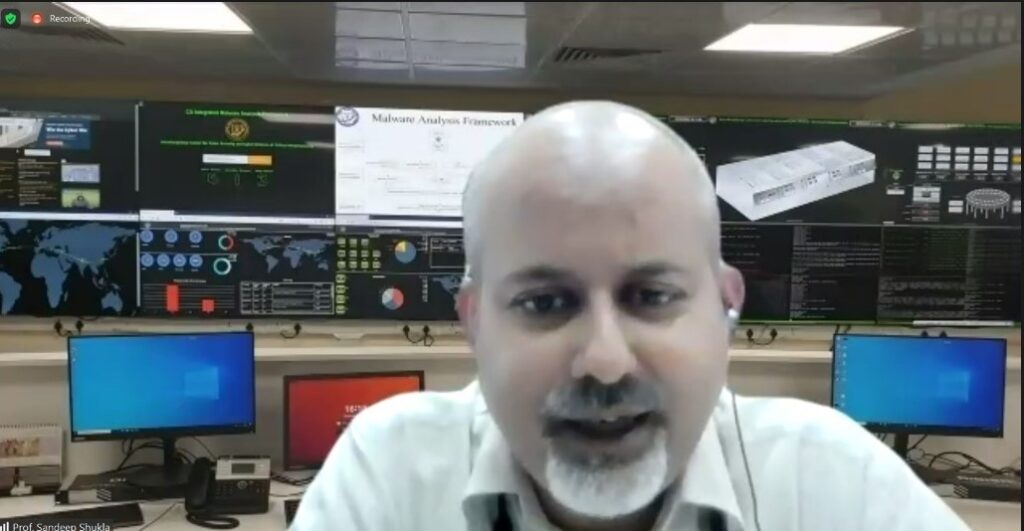 The IIT Kanpur developed tool can track Bitcoin and Ethereum to a large extent and the developers are growing its scope by indexing the data of other cryptocurrencies and exchanges. The make-in-India tool helps the law enforcement in tracking the digital assets but will also help in mapping the purchase trends and patterns.
IIT Kanpur soon expects to roll out its product commercially.
While concluding the event, Aditi Jain from Bennett University thanked the speakers and assured to host other engaging and informative webinars with FCRF.
Follow The420.in on
Telegram | Facebook | Twitter | LinkedIn | Instagram | YouTube