Cyber Criminals Taking Pilgrims For Ride With Fake Helicopter Bookings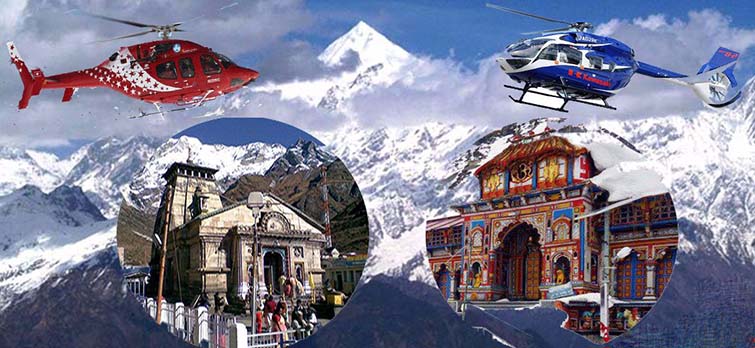 If you are looking to book a helicopter ride during Char Dham Yatra or Mata Vaishno Devi darshan, be wary of cyber criminals who are now duping money from people on pretext of booking them chopper rides for the pilgrimage.
Law enforcement agencies are seized of information about conmen who are now trapping pilgrims by floating websites with names similar to agencies authorized by government for making such bookings.
Crimes related to the online transaction are not new but cyber criminals are devising new ways of tricking people every day, with agencies now observing a latest pattern of fraud, said Deputy Superintendent of Police (DSP) of Cyber Crime of Uttarakhand Special Task Force (STF) Ankush Mishra.
Some cases have come to light in which people wanting to go for the Char Dham Yatra in Uttarakhand or the Mata Vaishno Devi pilgrimage in Jammu and Kashmir have approached the police claiming fraud by travel and tour operators.
"There are websites which have names similar to some prominent travel and tour agencies and offer cheap pilgrimage packages or helicopter rides during the visit at very low rates," Mishra noted.
"These conmen trap gullible people and ask them for advance online payments. After transfer of funds, they stop responding to a victim's email or phone calls, making them realize of the fraud," STF officer Ankush Mishra said.
There have been several cases recently in which fake links were created in the name of helicopter ride bookings for the Char Dham Yatra in Uttarakhand.
Officials said that many people lost their money after clicking on the link and registering for the package and cautioned people to open only the authentic official website of tour operators.
ALSO READ: Kedarnath, Maa Vaishno Devi Helicopter Booking Scam: Cyber Fraud Using Google Ads In Name Of Gods

If one wants to go for the Char Dham and book the helicopter ride there then the official website is — https://heliservices.uk.gov.in. One can open this website and book tickets.
HOW IT STARTED?
One of the first cases of pilgrimage tour operators' fraud that came to light was related to the Mata Vaishno Devi darshan. In this case, a fake website was made in the name of aviation service provider company Pawan Hans for travelling to Mata Vaishno Devi, Katra, Jammu and Kashmir.
The victim in this case was duped of Rs 7 lakh by the cyber criminals. However, after investigation, the police arrested two men who were based in Nalanda and Newada areas of Bihar in connection with the fraud, according to officials.
PREVENTION:
Don't look for customer care numbers on search engines like Google.
Cyber crime experts have suggested that it is a very common trend these days for people to search for any number of Google or Yahoo. These search engines have become breeding grounds for cyber thugs who get their numbers of website addresses pushed up on search numbers in order to trap gullible internet users.
The experts suggest that one should always look for the official website of any company to get details like email id, or contact numbers.
ALSO READ: To Save Electricity Connection At Bihar Home, Senior Citizen Loses Rs 6.49 lakh In Cyber Fraud
Significantly, most of the times the customer care numbers of companies are not like phone numbers of common people. These are special numbers usually having the same digits in repetition.
For example, they said, the official website of the Char Dham Yatra clearly specifies that it does not make any calls to make the bookings neither does it give any bank details to send money for bookings.
In a word of caution to the general public-facing online troubles or financial issues, the law enforcement agencies asked people to use the helpline number 1930 for emergency help and to register complaints.
Follow The420.in on
Telegram | Facebook | Twitter | LinkedIn | Instagram | YouTube