Emerging Cyber Crime & Challenges: A Webinar To Prepare For Future Crimes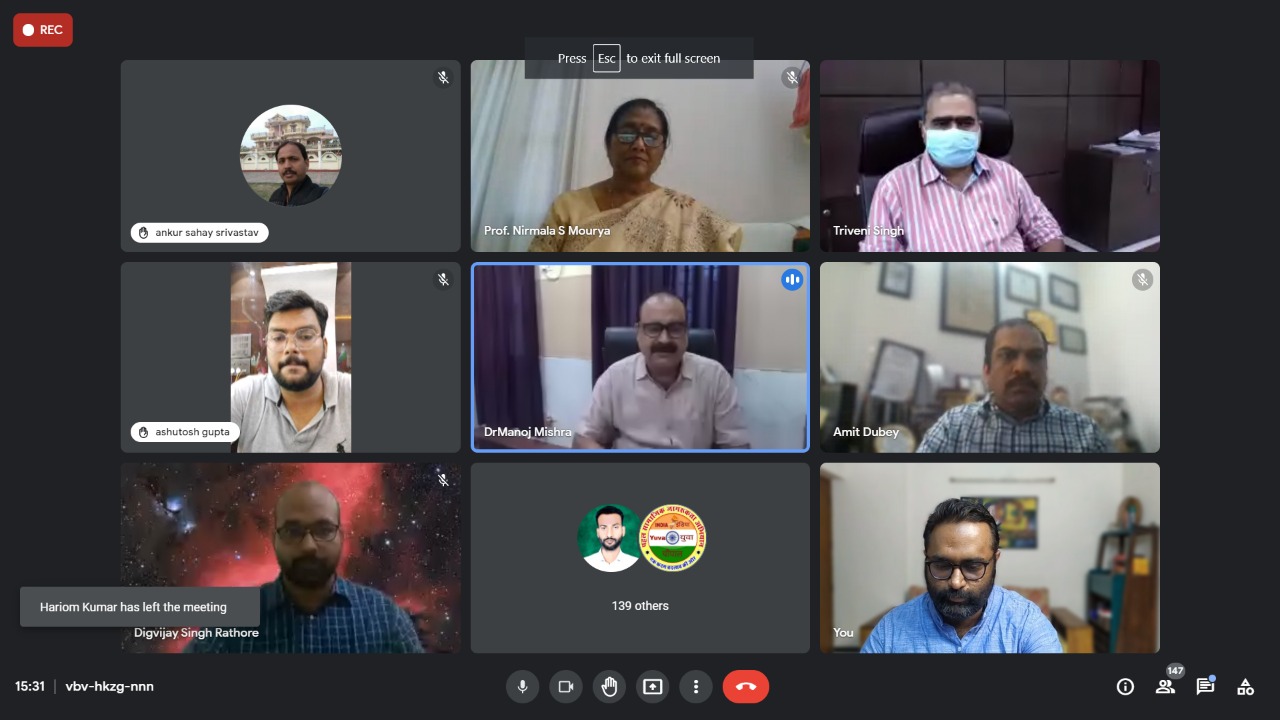 LUCKNOW: Thousands of students and other participants from over 24 states joined a day-long National Webinar on Emerging Cyber Crime, Prevention & Modern Day Challenges by the Department of Mass Communication of Veer Bahadur Singh Purvanchal University (VBSPU), Jaunpur, UP on Wednesday.
The event was in collaboration with knowledge partner Future Crime Research Foundation (FCRF) and event partner Root64 Infosec Research Foundation. Many people joined the webinar through live streaming on the social networking platform Facebook.
Beginning the webinar, Prof Nirmala S Mourya, the Vice-Chancellor of VBS Purvanchal University, emphasised the need and importance of awareness of the online world. She said cybercrime is now happening in new forms which is why it is more important to know how to protect ourselves from it. Everyone from society is impacted by it.
She highlighted that cybercrime takes place when the internet and computer meet. When crucial information goes public crime take place.
Requesting participants to refrain from sharing personal and intimate details online, she drew a parallel from a famous Kabir Das saying, that how even in earlier times it was said that keeping your life private is important. It is also important to know that sharing your information with others is harmful. It is suggested to keep your information safe and your laptop private.
Mourya said that the key to remaining safe in the cyber age is awareness which can be achieved with awareness exercises like webinars. She also addressed the issue of women safety who are most vulnerable in the digital world.
Mourya share examples close to her life. She said when she joined the University, someone created a fake account in her name and demanded gifts from different people. She reported the matter to Varanasi's Cyber Crime Branch.
Taking the learning from real-life crime cases forward, Cyber Crime Expert Amit Dubey shared cases related to social media, extortion, blackmailing, ransomware, nude calls, email spoofing, online tracking, gaming crime etc.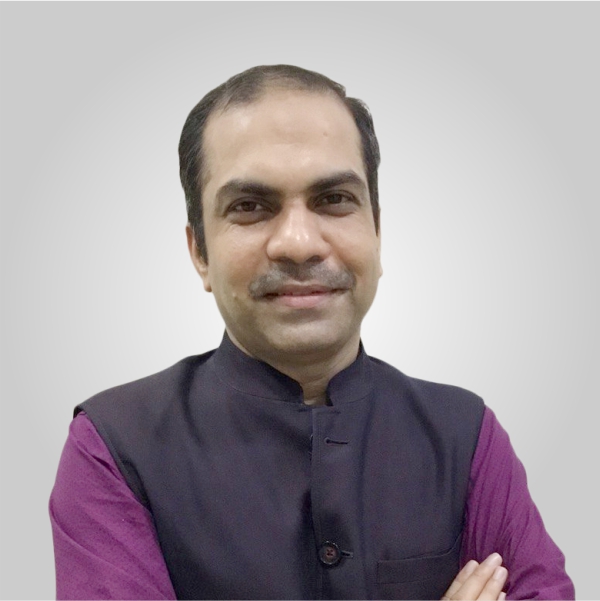 Addressing a large number of mass communication students in the audience, Amit said that social media has evolved into the 5th pillar of democracy, but many fake and anonymous accounts/channels have been formed to spread misinformation. "Social media is intentionally used to peddle fake news and misinformation and everyone, especially journalists should remain extra alert to identify them," Dubey said.
Dubey who is also chief mentor at Root64 Infosec Foundation gave live examples of how a hashtag is artificially shared to show in a trending list. The audience was thrilled when Dubey demonstrated how social media giants including Google is keeping our personal information and tracking every movement. He showed how Google had stored his eight year old data when he was travelling to a foreign country. The data included his places of visit, travel distance, times, photos and other sensitive information.
He advised the audience to check how much information they are giving out by visiting the website -Privacy.net. He warned not to click on an anonymous link or take video calls from an unknown number.
Starting his session with a warning, Prof Triveni Singh, Superintendent of Police, UP said in the last 16 months of lockdown we have got more than than 50,000 cases of cyber crime. He said these are not just usual cases but the intensity and technicality of cyber crimes are now becoming more complex.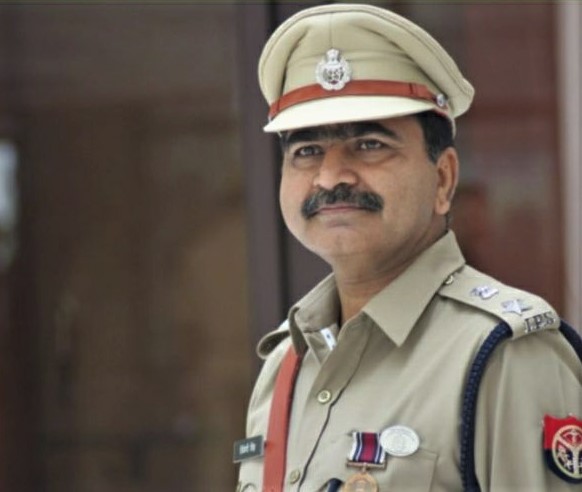 Giving real-life case studies of digital crimes like deepfake, WhatsApp hack, OLX fraud, OTP fraud, online shopping scam, email spoofing, Singh said cyber crime is evolving and the only way to stay prepared is by staying alert and aware.
Singh said cyber criminal is keeping an eye on their target so it is best not to share personal information on social media, do not accept a friend request from unknown people and avoid sharing personal information. "Hackers can get access of bank data, job data and personal information through darkweb or leaked data. They will impersonate as officials and try to cheat you. So it is important to stay updated," he said.
Singh also told to use national helpline number 155260 which to report cyber crime cases. The helpline has helped people in getting their lost money back. People can also visit MHA's website www.cybercrime.gov.in to register cyber crime complaints.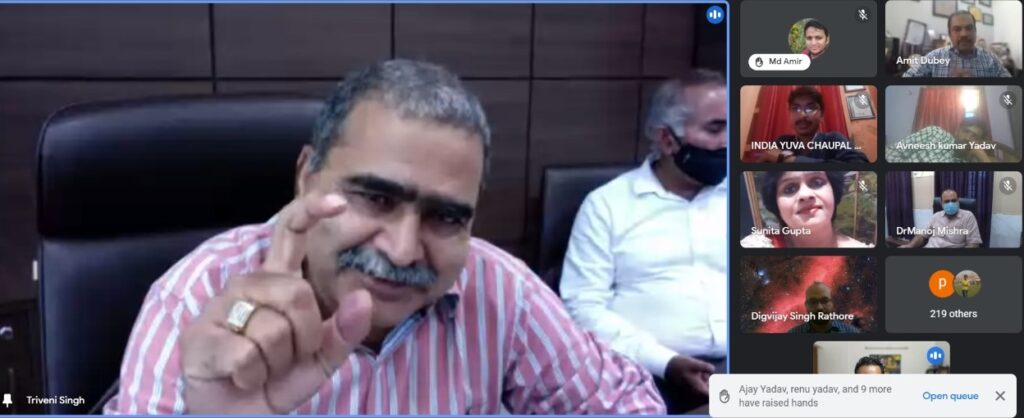 After the end of exciting sessions, the floor was made open for question and answer where the audience asked questions related to cloning, privacy policy, parental control, securing social media id, use of cryptocurrencies, ransomwares etc.
DR Manoj Mishra, Head, Department of Mass Communication and Dr Digvijay Singh Rathor, Assistant Professor played a crucial role in organizing the webinar.