Bajaj Finserv Gets Future-Ready With Roots64 Foundation In A Cyber Conference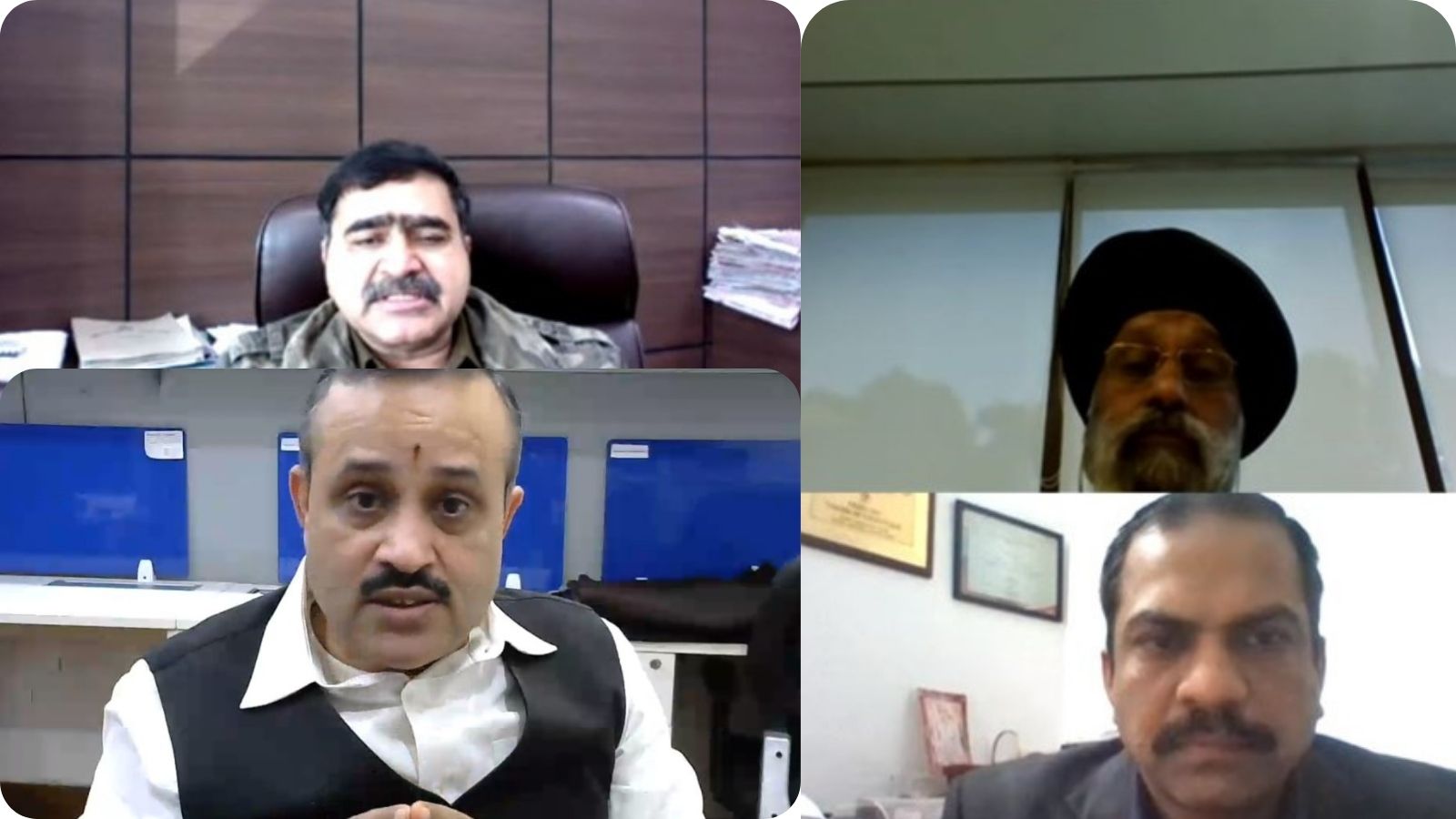 NEW DELHI: In a bid to become future-ready and to counter emerging threats in the cyber world, Bajaj Finserv along with Noida-based NGO Root64 Infosec Foundation held virtual brainstorming sessions on cybercrime, insurance fraud and IT Act for insurance and financial sector.
Sharing expert opinion and tips to deal with latest cybercrimes, Prof Triveni Singh, SP, Cyber Crime, Uttar Pradesh and Supreme Court lawyer Neeraj Aarora brought into light real-life cases and possible solutions to employees of Bajaj Finserv.
Key points discussed during the webinar included data protection and financial cybercrime, latest trend in insurance fraud, legal consequences and impact of PDP bill on insurance and finance sector and cybercrime, advance cyber attack and protection techniques.
The three-hour-long engaging idea exchange sessions saw a series of questions on data protection, forensic tools, legal implications, employee training and customer awareness.
Jaspal Singh, Head, Risk Containment Unit of Bajaj Finserv explained how fraudsters are misusing the name of reputed companies and cheating their customers. He said usage of fake SIM cards, look-a-like website and inter-state action makes it difficult to track these scammers.
Giving solution to some of the technical questions related to fraud and investigation Triveni Singh said, "For all the insurance and finance companies it is vital to ensure data security and timely audit. There are clear guidelines by IRDA which needs to be followed. The problem of cybercrime and financial frauds is not limited to a company or city but the problem is global."
Triveni Singh asked Bajaj employees to train their staff by conducting workshops, conferences and seminars so that they can identify and act in case of any threat. "Corporate must simulate emergency like situations. How will employees identify a fake call, mail or a phishing website? The problem arises when there is less awareness. With large scale growth in digital space companies needs to prepare their staff for unforeseen challenges," Singh said.
Giving a deep insight about legal issues in case of data breach or defending the case in the court, Supreme Court lawyer Neeraj Aarora said, "If customers' data has leaked in public then it the liability of the company. It is important for a company to collect only bare minimum data, which are essential to offer their services. Companies must disclose what data are they storing and with whom this data is being shared."
Aarora also pointed out the best solution to deal with cases of cybercrime is by pro-actively approaching the police. He cited examples of several famous technical cases of cyber fraud and suggested legal and technical aspects of it.
Similarly, taking the audience to an altogether different world, cybercrime expert and chief mentor of Root64 Infosec Foundation gave an insight into hacking and darkweb. Amit demonstrated how internet giants like Google, Facebook and others are collecting data and tracking ever movement of their users. Giving real-life cybercrime examples, he also examined how criminals are misusing people's personal data.
Amit Dubey who has helped several law enforcement agencies in cracking technical cases also gave a snapshot of the secret world of darkweb. "With the increasing frequency of data leak happening on the darkweb it is important for corporates to scan and examine if the data available belongs to them and then to patch the loophole that led to the leak," Amit Dubey said.
Amit thrilled the audience by showing them how personal email ids and other sensitive documents have been leaked in many corporate data beaches in past.
Taking a note of suggestions and useful tips given by domain experts, Jaspal Singh said the sessions were enlightening for his team and many of these will be soon implemented to keep a check on digital crime.