Future Crime Workshop – Robust Policy And Investigation Key To Control Metaverse Crimes: Amit Dubey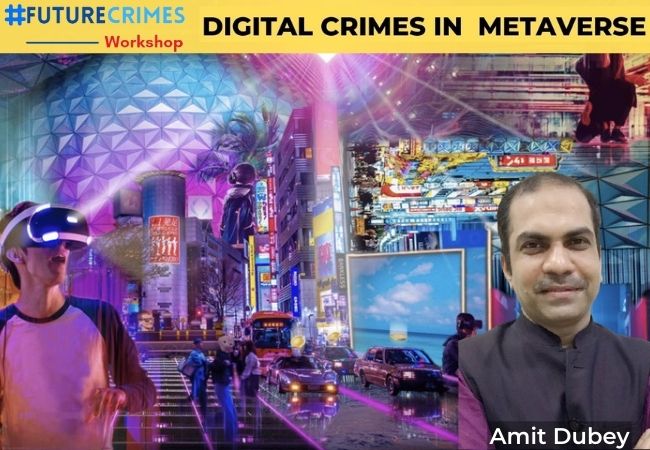 NEW DELHI: Government should create a body to engage in pro-active research on Metaverse, suggest cybercrime expert Amit Dubey.
Dubey mentioned a special body is needed so that we can frame robust policy and investigation in India. "More we will be pro-active we will be able to control crime, more we wait for more late we will get," Dubey said while speaking in a webinar hosted by IIT-Kanpur incubated – Future Crime Research Foundation (FCRF) on Digital Crimes In Metaverse Ecosystem.
ALSO READ: From Legality To Punishments & More, Digital Crimes In Metaverse: Explains SC Lawyer Pavan Duggal
WATCH COMPLETE WEBINAR
Amit pointed out that Metaverse will face the problems related to a fake profile, unique digital crimes and mental breakdown which are yet to be addressed.
He said although Metaverse creators are also taking care of rules and regulations. They are appointing Nodal officers, record movement, and maintaining logs, but dealing with crime in the metaverse will be a challenge.
"Now we are investigating the case using few basic log information, but it Metaverse the volume of data will be huge and scope of forensics will be immense. The entire policing mechanism will change and go dynamic. The manual investigation will be difficult and would require AI tools to investigate," Amit Dubey said.
ALSO READ: No Physical Crime In Metaverse But Psychological Breakdown Imminent: Ex-IPS Sanjay Sahay
WATCH AMIT DUBEY'S SESSION
Giving an elaborate presentation, Amit Dubey showcased how there are many metaverses by different service providers. They are selling plots, hosting parties, and show and people are paying money for it. A classic example is someone paid a premium to become a neighbour of popular rapper Snoop Dogg. Metaverse creators are now creating attraction points and charging a premium for it.
ALSO READ: Need Visionaries, Innovators To Control Metaverse In India: Alok Vijayant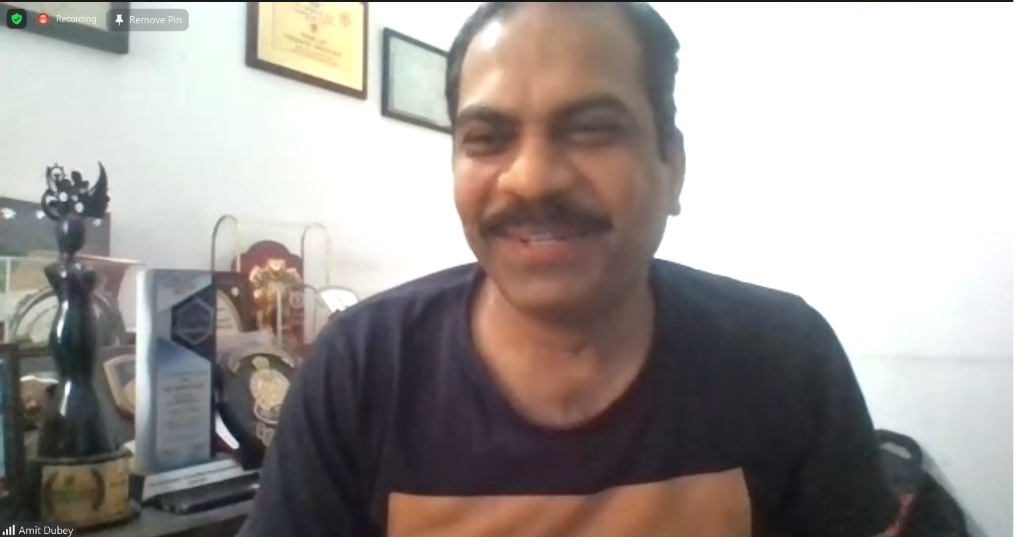 Amit Dubey explained that to onboard more people, these service providers are making the virtual world more rewarding. Many people in Africa are earning more from the virtual world than their average salary. Ghana is one of the examples where through games people are earning money and spending in the real world.
The metaverse also has a feature of recording your activity. So unlike real work you can, again and again, relive your precious moments.
The key component of the metaverse is Virtual reality glasses, augmented reality, Mix reality, 3D, Holograms, 5G, Haptic sensor, NFT, Cryptocurrency, AI & Blockchain, Amit explained in his presentation.
Follow The420.in on
Telegram | Facebook | Twitter | LinkedIn | Instagram | YouTube