Future Crime Workshop: Know All About The Use Of Blockchain In Prevention Of Cybercrime
NEW DELHI: With their incredible benefits and rewards, blockchain and crypto have become complete terms that have captivated the world's attention.
Web3.0, blockchain, and cryptocurrency are projected to grow and spread in the face of a rapidly growing tech market.
Web 3.0 is based on decentralised apps that allow everyone to participate without allowing them to monetize their personal information. Web 3.0 is verifiable, self-contained, permissionless, stateful, and includes native payments. Web 3.0 differs from web 2.0 in that it is based on blockchains and relies on a large number of networks and servers.
To explain the technical world of blockchain, Future Crime Research Foundation (FCRF), An IIT-Kanpur incubated startup, held a webinar on – "Use of Blockchain in prevention of crime."
The two-hour-long informative workshop saw sessions by Sanya Nagpal, Blockchain Evangelist, Wrapped Asset Project, Rohas Nagpal, Chief Blockchain Architect, HyFi Blockchain and Prof. Sandeep Shukla, Co-Project Director, C3iHub, IIT Kanpur & Joint Director of the National Blockchain Project. The webinar was moderated by Shashank Shekhar, Founder of Future Crime research Foundation and Ila Longani, CEO, SagePresage Consulting.
WATCH FULL WEBINAR

Starting his session with how IITK Distributed Educational certificates through Blockchain Platforms Prof. Sandeep Shukla, Co-Project Director, C3iHub, IIT Kanpur said Prime Minister Narendra Modi recently launched a system to award blockchain-based educational degrees to IIT Kanpur students. These digital degrees can be verified globally and are unforgeable, according to IIT Kanpur director.
ALSO READ: Future Crimes Workshop: Top Experts Train Over 300 Policemen In Cryptocurrency Investigation & Bitcoin Forensics
The institute has developed the technology under the National Blockchain Project. The blockchain system works on the principle of decentralisation. This means the control is not in the hands of a central agency but is distributed in a network of nodes. Even if a single node is compromised, this will help to keep the data safe.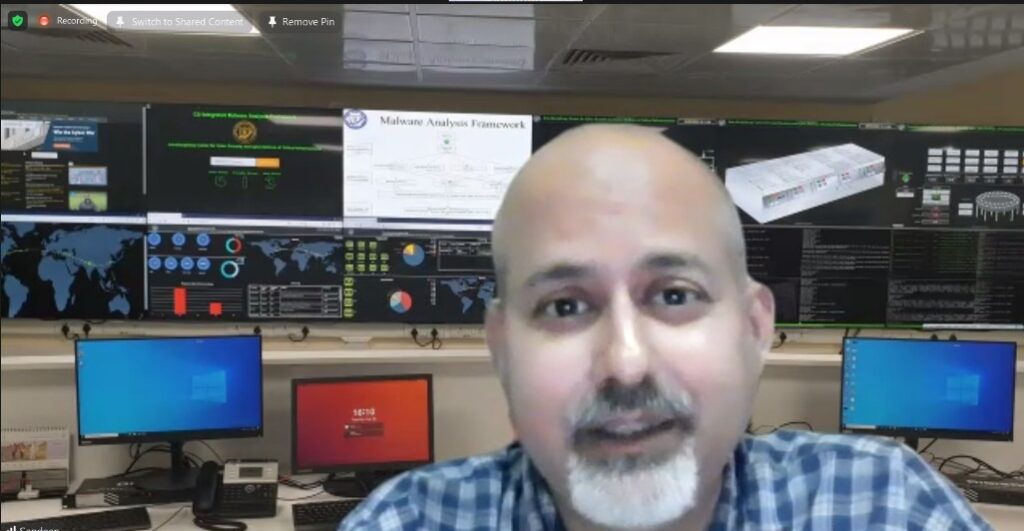 In addition, the data in a blockchain is captured and maintained in chronological order, with a precise timestamp. The preceding data cannot be changed; it can only be updated by introducing a new block. This makes altering a transcript extremely difficult.
By digitising student records, blockchain technology can make the arduous work of maintaining them easier. Students will also be able to access their data from anywhere.
On the same line, on April 26, the Indira Gandhi National Open University (IGNOU) hosted its 35th convocation ceremony, at which 60,570 students were awarded blockchain-based digital degrees.
ALSO READ: From Legality To Punishments & More, Digital Crimes In Metaverse: Explains SC Lawyer Pavan Duggal
"Tampering or duplicate degrees is a very big challenge these days. In fact, sharing documents to several agencies and bodies and its misuse is a growing concern. To establish our identity we have to share our Aadhar details. You don't have the choice of not giving up your personal info. The problem with this is all information is revealed very easily to anyone. There are times when these information are misused by scammers for different criminal activities," Shukla said.
Similarly, currently, there is no system of selective disclosure of the information. If you want to establish you are an IIT student, then you have to share the entire certificate. Verification of degrees continues to remain a challenge.
"But self-sovereign identity is a system to identity without giving up your data. Here data is under complete control and ownership of the user. This data is not under any third party control. It can be shared as and when the user wants," he explained.
ALSO READ: No Physical Crime In Metaverse But Psychological Breakdown Imminent: Ex-IPS Sanjay Sahay
Giving examples and with live demonstration, Shukla said we want to create verifiable credentials, and each piece of data can be verified using a public key. In a digital wallet, data is stored locally in an encrypted format. It is used to create and share cryptographic proofs with verifiers.
Shukla also discussed a case study of Aadhar as a verifiable credential.
The next speaker Sanya Nagpal, Blockchain Evangelist, Wrapped Asset Project, highlighted the problem of tracing Bitcoins and blockchains. She also gave a comparison between Bitcoin and Monero.
She started by explaining how bitcoins were mostly used by criminals due to its anonymity. But it is not completely anonymous bus pseudo-anonymous. Then she demonstrated how blockchain explorer could help us find details of all the bitcoin.
In her live demonstration, she showed that they got a bitcoin address in an investigation. While searching for its detail on blockchain explorer, it showed three separate bitcoins having the same address. The same address was because it was formed by breaking the same blockchain. As details of blockchain cannot tamper to same address was reflecting in all the three bitcoins.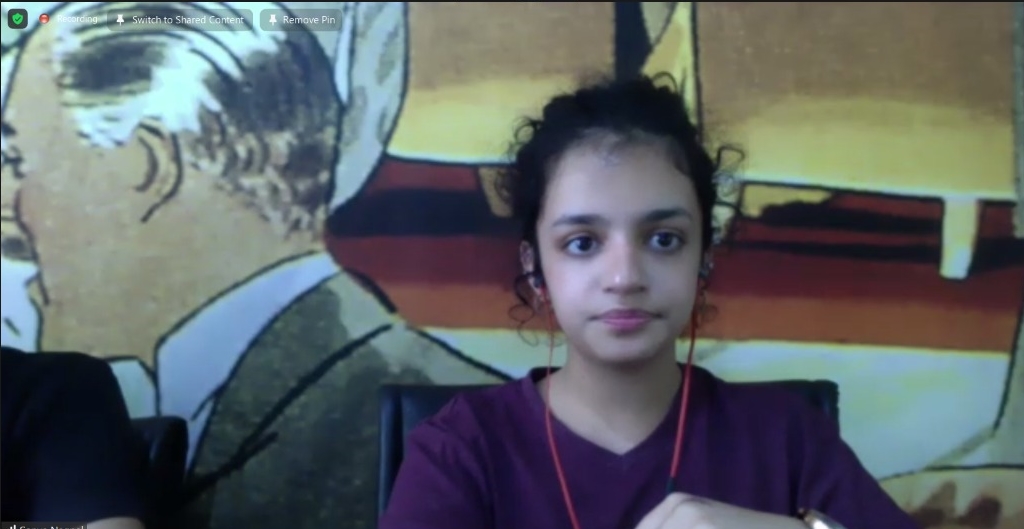 ALSO READ: Need Visionaries, Innovators To Control Metaverse In India: Alok Vijayant
She demonstrated several other live demonstrations of past investigations and showed transaction details and other crucial information about crypto transactions.
Sanya said Monero was created, which is complete anonymous. This is also called a privacy token which hides all the sensitive details which keep entire transactions hidden. Thus they are used by terrorists, criminals, etc.
Taking the discussion forward, Rohas Nagpal, Chief Blockchain Architect, HyFi Blockchain, said Bitcoin use started with the criminals. Nowadays, criminals use Monero instead of bitcoin, and so far, no one has found a way to crack it.
He also showed how different cryptocurrency looks. As it is a digital currency, it does not exist physically. These are just sets of numbers. Investigators must understand what these currencies look like and how they can be confiscated. Here, in this case, the private key is very important, this is a secret number. Till the time this key is safe digital currencies are safe.
ALSO READ: Demystify The Underground World Of Darkweb And How To Investigate Crime
It is suggested that before investigation, law enforcement agencies can create a wallet so that the crypto collected from the fraudster can be kept safely. Blockchain addresses can be traced through blockchair.com.
Cryptocurrencies – Binance, Bitcoin, Dash, Ether, Litecoin, Dogecoin, Monero, Tether, Zcash, Bitcoin Cash are some of the currencies that are being used worldwide and specially by criminals.
What Crimes Are Done Using Cryptocurrencies?
NFT related crime
Money laundering
Darknet markets
Malware
Ransomware
Scams, rug pulls, hacks.
Stolen funds
Terrorism financing
Rohas demonstrated the investigation process of several cryptocurrencies using case studies of past investigations.
Explaining the legal status of cryptocurrency in India, Rohas said that crypto was never banned in India. To ban cryptos government will have to make new law. It has defined cryptos and NFTs as virtual digital asset which will be taxed 30 per cent.
He also said that trust is the basis for cryptocurrencies thus, the value of crypto is growing every day.
Follow The420.in on
Telegram | Facebook | Twitter | LinkedIn | Instagram | YouTube