World Economic Forum 2023: What's Cyber Pandemic? How Much Data Is Being Created Globally Every Minute?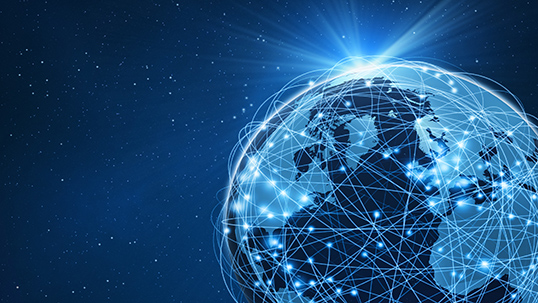 Did you know that while you are reading this sentence, about 51 petabytes worth of data has been created globally! That is equivalent of 51,000,000,000 megabytes – and 2.5 quintillion bytes of data is created every day. Mind boggling figures!
According to estimates published as part of World Economic Forum Annual Meeting, the total amount of data around the world is growing rapidly and is expected to grow to more than 180 zettabytes by 2025 – or 180,000,000,000,000,000 megabytes.
While there is no doubt that the internet has made a big positive impact in empowering societies and bringing communities closer, making them more interconnected, there is also a certainty about a threat is rising in the background – cybercrime, cyberterrorism, cyberwar.
With this background, it is imperative for telecommunication companies not only to advance their own systems and practices, but also the skillset of future generations.
ALSO READ: India Is 3rd Worst Affected Country By Cyber Bullying, Here's What You Should Know About It
"As we move from cybersecurity to cyber resilience, operators should build resilience and capabilities to detect attacks and minimise impact," Sigve Brekke, chief executive officer at Telenor Group, stated in an article.
He noted that enabling people to connect to what matters most, accessibility to information, increasing productivity and efficiency, and boosting citizens' access to public services are just a few of the countless advantages of an increasingly digitised world.
"Digitalisation also holds one of the keys to the green transition of our society. Digital operations and data-centric operating processes enable green innovations from improved industrial processes and carbon capture and storage to optimised energy usage and agriculture," Brekke stated.
"But with the big growth in data and digital infrastructure's role for society as a whole, a growing threat is lurking in the background – or not so much lurking, really. Cybercrime is increasing day by day, and as the world is facing geopolitical instability, cyberterrorism and cyberwar suddenly feel more imminent," noted the CEO of one of the largest and oldest telecom groups in the world.
Raising Bar For Cyber Resilience
Brekke said that not so many years ago, the information most of us had stored online was primarily personal or financial but today, however, almost the entire society runs online, and the unavailability of information has gone from being a nuisance to a matter of life and death.
ALSO READ: Revenge Hack: This Lone American Hacker Is Behind North Korea Internet Shutdown
"Medical journals, navigation systems, traffic control systems, and crisis management plans are all online and connected, and we operate on the assumption they are always ready, available, and easy to access when we need them," he said.
The exponential increase in digitalisation has therefore shifted the focus of cybersecurity from confidentiality to availability, and the need to safeguard people's and industries' data and information held in cloud-based services is rapidly growing, he said.
Rising Demand For Securing Data
Brekke noted that now several customers are facing cyber security issues and the need of the hour was securing data and digital infrastructure.
"With one of Norway's biggest IT security operations, several of Telenor's business customers have requested the company's support in securing their own operational technologies. That's why, in 2022, Telenor, together with industrial investment company Aker and industrial software company Cognite, established the software security company Omny," he said.
"Omny will develop software that helps secure industrial operations and critical infrastructure, such as oil and gas producers, energy suppliers, public sector actors, and hospitals," he added.
And the CEO said it was not only business customers that need Telenor's support.
Consumers are facing rising security issues like cyber-attacks, phishing, ID theft, investment fraud and, not least, fraudulent calls. In 2022, Telenor blocked more than 200 million fraudulent calls.
ALSO READ: International Hackers and Cyber Terrorists from North Korea, Pakistan and China Targeting India: Cyber Expert
"However, despite our best efforts, according to a recent Nordic survey, the issue is still substantial. Over 60% of Danes, 58% of Norwegians, 56% of Finns and 53% of Swedes have experienced fraudulent calls," he noted.
"Thus, only through sufficient safeguarding of data can societies utilise the full potential that digitalisation holds for a greener and more sustainable future. That's why Telenor constantly raises the bar for the safety, security and privacy of our customers and partners through our products and services," Brekke said.
ALSO READ: Check If Digital Lending App Is Registered With RBI: India's Top Bank Governor Asks People
Need For Secure Networks
The Telenor CEO said as the nature of cyber risks is in perpetual change there was a need for partnerships to deal with the challenge. He also believed that it isn't digitalisation that's making people and organisations more vulnerable to cyber-attacks, rather it's the interconnection between everything and everyone across borders.
"As a provider of connectivity and operator of the core networks where this interconnection is taking place, telecommunication operators can today be seen as society's gatekeepers of security. And, in these uncertain times, the customers' need for security solutions is significantly increasing," he said.
"It's therefore imperative for companies like Telenor not only to advance their own systems and practices, but also the skill set of the future generations to ensure sustainable safeguarding practices, behaviours, and expertise," according to Brekke.
Follow The420.in on
Telegram | Facebook | Twitter | LinkedIn | Instagram | YouTube