Fighting Back Against Predatory Practices: Google Tightens Regulations for Loan Apps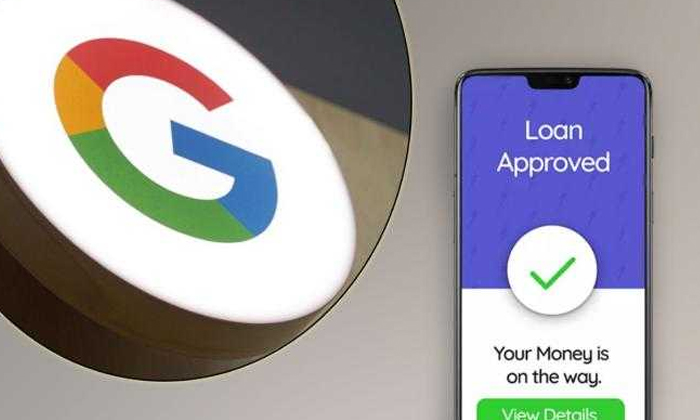 NEW DELHI: Starting May 31, digital lending apps or quick loan apps on the Play Store will face tighter regulations as Google takes a stand against unethical recovery practices and predatory behavior.
The tech giant has implemented new policies to safeguard users' personal information and ensure responsible lending practices within the digital lending ecosystem.
In response to the growing number of complaints regarding predatory lending apps and their unethical recovery methods, Google has decided to prohibit these apps from accessing users' contacts, photos, videos, call logs, external storage, and precise location. By restricting such permissions, the tech giant aims to protect users' privacy and prevent potential misuse of personal data.
ALSO READ: Cyber Crime Helpline: Reporting Cyber Crime In India? Keep This Information Ready Before Calling 1930!
To further strengthen the regulations, Google has introduced a personal loan app declaration for Indian apps. This declaration requires lending firms to provide specific disclosures and submit necessary documentation, such as a copy of their license from the Reserve Bank of India (RBI) if they are authorized to provide personal loans. These measures ensure transparency and accountability among digital lending apps operating in India.
The decision by Google to implement these stricter policies comes after the company faced criticism for not taking stronger action against predatory lending apps in the past. Government authorities and the RBI had previously urged the tech giant to implement more stringent checks to combat the use of illegal digital lending applications. Google's commitment to addressing these concerns is an important step in safeguarding users from potential harassment and unethical practices.
ALSO READ: Cyber Criminals Exploit ChatGPT's Popularity To Spread Malware Via Facebook Accounts: CloudSEK
For lending apps to comply with the new regulations, they must complete the declaration form issued by Google and submit the required documentation before publishing their personal loan app. Additionally, the app category must be correctly set to "Finance" in the Google Play Console, and the developer account name must match the registered business name provided in the declaration. Adhering to these guidelines ensures that lending apps are in compliance with all necessary requirements.
Digital lending apps operate by leveraging technology to automate the loan application and disbursal process. Users can conveniently apply for a loan using their smartphones and provide the required personal and financial information, which is then verified using digital tools and sources. The app's algorithms analyze the data and make an informed decision about loan approval, enabling quick disbursal to the customer's bank account within minutes or hours. Repayment options are also available through the app, offering users the flexibility to make automatic debits or manual payments.
Welcoming the move, Future Crime (FCRF) researchers explained the decision will protect so many innocent loan seekers who are constantly harassed and blackmailed by loan recovery agents. It will also help in following ways:
Protects users' privacy: Users have a right to privacy, and digital lending apps should not be able to access their personal data without their consent. By preventing digital lending apps from accessing this data, Google is helping to protect users' privacy.
Makes it more difficult for digital lending apps to harass users: In some cases, digital lending apps have been known to harass users who are unable to repay their loans. This harassment can take many forms, including calling and texting users at all hours of the day and night, sending threatening messages, and posting embarrassing information about them online. By preventing digital lending apps from accessing users' contact information, Google is making it more difficult for them to harass users.  
ALSO READ: Want To Become A Future Crime Researcher? Join The Future Crime Research Foundation
Reduces the risk of data breaches: When digital lending apps have access to users' personal data, it increases the risk of that data being stolen or compromised. This can lead to identity theft, financial fraud, and other serious problems. By preventing digital lending apps from accessing this data, Google is helping to reduce the risk of data breaches.
As Google tightens regulations and encourages responsible lending practices, users can have increased confidence in digital lending apps available on the Play Store. The implementation of these policies will create a safer and more secure environment for borrowers, ensuring they are protected from predatory behavior and unethical recovery practices.
Some Important Pointers:
Google has restricted access to users' contacts, photos, videos, call logs, external storage, and precise location for digital lending apps on the Play Store.
Lending apps from India must complete a personal loan app declaration and provide necessary documentation, including a copy of their RBI license.
Users must ensure the app category is set to "Finance" and that the developer account name matches the registered business name.
Digital lending apps automate the loan application and disbursal process, offering quick loan decisions and repayment options through the app.
Follow The420.in on
Telegram | Facebook | Twitter | LinkedIn | Instagram | YouTube