Future Crime Investigation Lab: Know All About This Initiative By IIT Kanpur Incubated Startup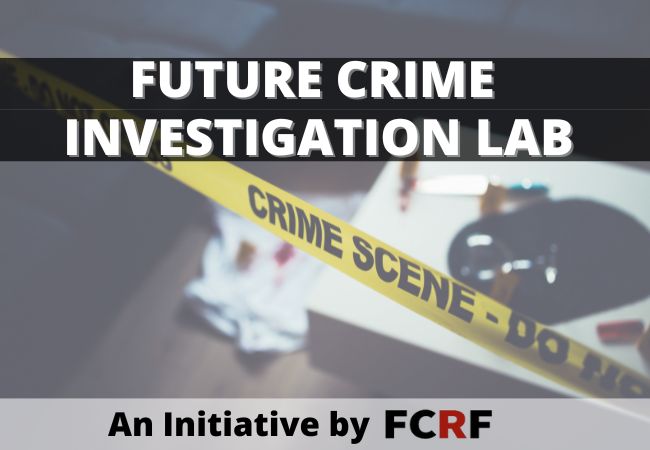 To make India future-ready and cybercrime-free, IIT Kanpur incubated NGO, Future Crime Research Foundation (FCRF) is launching a new knowledge platform. The project will work along with leading technology companies, OEMs, vendors, start-ups and experts to build and strengthen the digital investigation capacity of the county.
Future Crime Investigation Lab will be the country's first and the biggest technology aggregator platform where students, researchers, domain experts, start-ups, and enterprises can showcase their skill sets and the latest tools. The platform is dedicated to strengthening digital investigation.
WHAT IS FUTURE CRIME INVESTIGATION LAB
Future Crime Investigation Lab is going to be one of its kind as it will get deep into the technical aspect of cybercrime, computer forensics, technology fraud, e-discovery, cyber security and much more. Future Crime Investigation Lab has identified over 70 broad areas which is the need of the hour for any investigation. 
This project is an initiative of Future Crime Reserach Foundation (FCRF) which is continuously working on awareness, training, and capacity building through its highly technical workshops and training modules.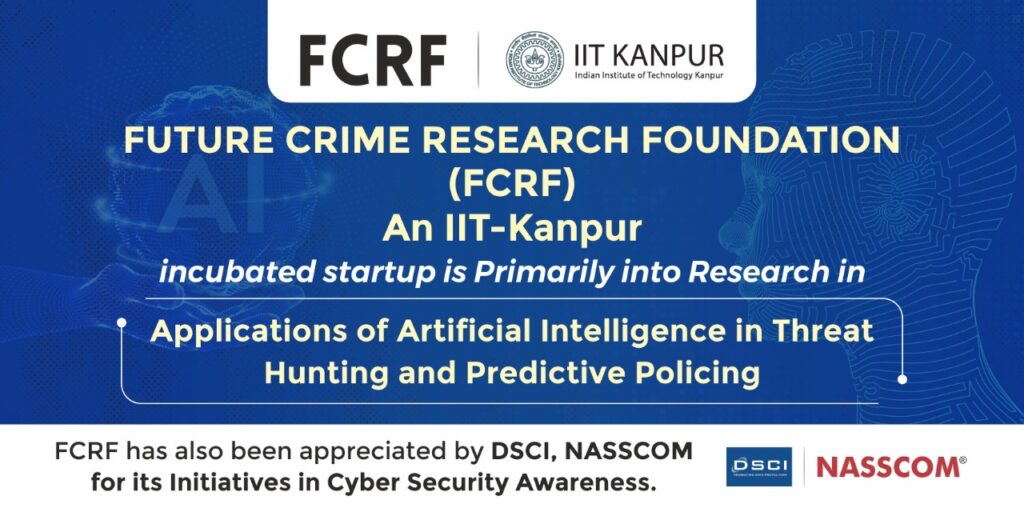 Through webinars and hybrid events, Future Crime Investigation Lab will bring together top experts, global manufacturers, innovative entrepreneurs, and bright young talents together to share their knowledge and expertise.
The domain expertise and latest tools will help in idea exchange and build the capacity to investigate technical and critical subjects. The lab will assist in creating resources related to dark web investigation, crypto frauds, blockchain analysis, banking fraud, security operation centres, and much more.
TOPICS THAT WILL BE COVERED
Cyber Forensics Domain
1. Digital Forensic & eDiscovery
2. Computer Forensic Hardware
3. Triage & Live Forensic
4. Post Breach Detection
5. Video Forensics
6. Computer Forensic & Internet Artifacts
7. Radio Frequency Shielding Solutions
8. Enterprise Information Management
9. Mobile Forensic Solutions
10. Mobile & IoT Forensics
11. Voice Biometrics
12. MAC & iOS Forensic Solution
13. JTAG & Chip-Off Investigation
14. Social Media Analytics
15. Mobile DFIR Solutions
16. Banking Fraud Analytics
17. AML (Money Laundering) /CFT Analytical Tool
18. CDR/IPDR/PCAP analysis
19. DVR/NVR/CCTV Video Forensic
20. Damage Harddrive Forensic
21. Network Forensic
22. Blockchain Investigation
23. Cryptocurrency Investigation
24. Decryption/Password Recovery Tool
25. Cloud Forensics
26. AI Analytical Tool
27. DarkWeb Analytics
28. OSINT
29. Face Recognition Technology
30. Big Data Analytics Platform
31. Malware Analysis
32. Email Forensics
33. Ransomeware investigation
34. Forensic Workstation
35. Forensic Server
36. Technical Surveillance counter Measures
37. Case Management softwares
38. Vehicle Forensic
39. GPS forensics
40. Drone Forensic
41. Photo/ Image Forensics
42. GRC Platform
43. BTS Hunter
44. IMSI Catcher
45. VoIP Forensics
46. Financial Forensics Tools
47. Mobile Forensic Laboratory
48. CSAM Investigation Tool
49.Database Forensics
50.Digital Forensics Services & Training
Cyber-security Domain
1. Zero Trust Security
2. Cyber Deception Platform
3. Phishing Detection & Remediation
4. Email Authentication
5. Post Breach Detection
6. Privileged Access Management
7. Public Attack Surface Protection
8. Encryption Management
9. Data Protection
10. Cloud Security
11. Data-Centric Security
12. Data Discovery & Classification
13. Trusted Identities & Second Transaction
14. Threat Intelligence Platform
15. SOC/SOAR
16. Various technical surveillance and interception tools
17. Mobile Security
18. Brand Reputation management
19. Data Breach Monitoring , Notification & compliance
20. GDPR/ISO 27001/PCI-DSS/ SOX / HIPPA
21. SCADA Security
22. EDR (Endpoint Detection & Response)
WHAT WE DO & WHO IS IT FOR
If you are a developer, seller, or vendor of the latest investigation tool, then you are in the right place. Future Crime Investigation Lab will not only showcase the strength of your latest products but will also connect with the right people.
Our webinars or training programs will be attended by top law enforcement officers from various central and state agencies, leading technology companies, OEMs, Vendors, experts, researchers, and students.
We look into modern world problems. If any law enforcement agency or corporate is facing a problem related to an investigation share it with us. Researchers of Future Crime Research Foundation along with IIT scholars will deep dive and find a solution for you and build architecture or tools for you.
Based on your problem statement we will conduct research followed by a whitepaper, reports, and survey. This lab will consult corporate and LEAs in matters related to digital investigations or technical analysis.  
There will be a special focus on spotting young talent and innovations. If any student, researcher or start-up wants to research on the technology-driven solution or showcase their skills and tools then Future Crime Investigation Lab will give them the opportunity. They will also be connected to leading companies for their further growth.
Taking this initiative forward, Future Crime Investigation Lab invites applications from all tech companies, developers, OEMs, vendors, start-ups and geeks. The application process is simple. You have to share your brief profile along with your details here: https://www.futurecrime.org/contact-us