Overcoming Obstacles: The Incredible Journey of Jayjit Biswas Spreading Awareness In The World Of Emerging Technologies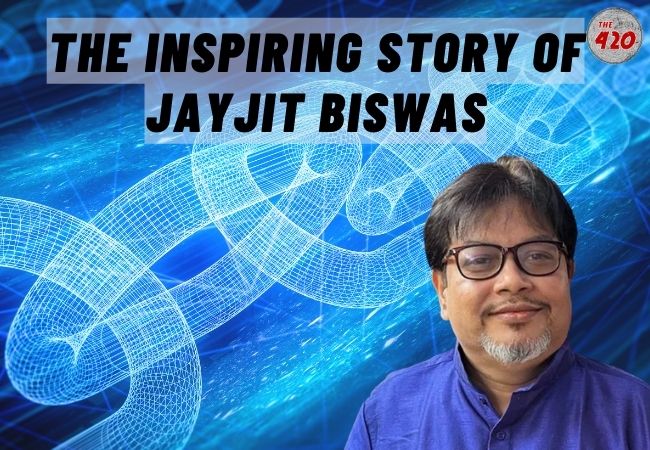 PUNE: Jayjit Biswas is a Chartered Accountant and blockchain expert who has overcome numerous obstacles to become a prominent figure in the world of emerging technologies. Born as a physically challenged and specially-abled child, Biswas has defied the odds and excelled in his academic and professional pursuits.
With a keen interest in blockchain, web3, and crypto, Biswas has become an accomplished expert in these fields, recognized for his knowledge and expertise. He has been actively involved in promoting awareness and idea exchange among professionals in the industry through the WhatsApp group he created, which brings together Chartered Accountants, law enforcement officers, Cyber Security Professionals, IS audit professionals, Founders, and journalists.
Biswas has been a vocal advocate for the potential of blockchain and other disruptive technologies to revolutionize industries and create new opportunities. He is widely regarded as a thought leader in this space and has made numerous contributions to the development of the industry through his work.
ALSO READ: Want To Become A Future Crime Researcher? Join The Future Crime Research Foundation
Despite facing numerous challenges throughout his life, Biswas has remained steadfast in his determination to succeed and has inspired many in the field. His achievements serve as a testament to the power of perseverance and the ability of individuals to overcome obstacles and achieve greatness.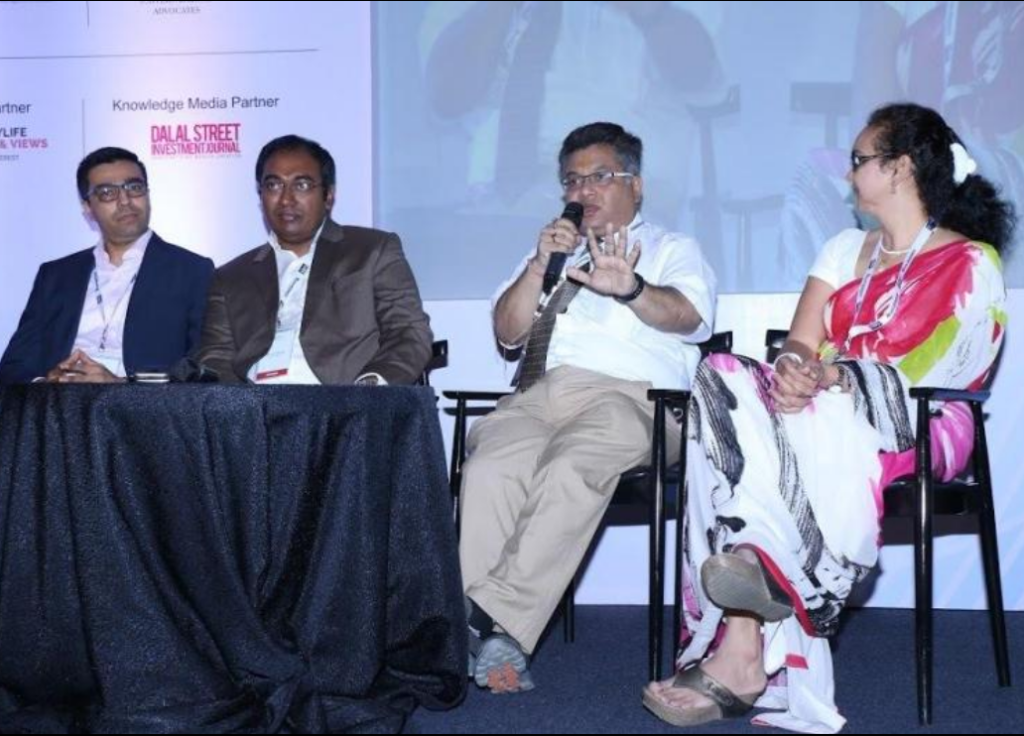 ALSO READ: Cyber Crime Helpline: Reporting Cyber Crime In India? Keep This Information Ready Before Calling 1930!
Here is a snippet from his exclusive interview:
Question – Can you tell us about your background and how you became a Chartered Accountant and then a blockchain and Web3 expert?
Jayjit Biswas: I am a physically challenged and specially-abled child born in Kolkata in the year 1971. My childhood days revolved around my parent, especially when my father had a transferable job under Govt. of West Bengal.
I have seen in total four schools in ten years of secondary education due to my father's transferable jobs. I have seen every nook and corner of Purulia, Bankura and Midnapore districts of West Bengal, including Kolkata being my home town.
I settled in Kolkata for my higher secondary education, which was very decisive decision to make me a Chartered Accountant. I was not very good at Mathematics, thus it forced me to take a career in Commerce. I got a decent percentage of marks in my Higher Secondary examination from St. Lawrence High School in Kolkata. I was later admitted to St. Xavier's College Kolkata for Bachelor of Commerce – Honours degree.
These two institutions and an association of very aspirant friends made me believe I can also be a Chartered Accountant one day. Yes, I passed Chartered Accountant in May 1998 after two to three unsuccessful attempts.
I was quick to realise that only being a Chartered Accountant would not make me a future-ready professional thus, I cleared CISA – Certified Information Systems Audit examination in the year 2001 from ISACA – USA. I have an uncanny knack for learning new things in computers.
Over the course of time, I encashed my CISA degree to quite an extent in my career at Tata Motors. My IT background gave me enough confidence to shift my career from traditional audit to IS audit and IT Security and Controls domain.
For the last two years, I am learning about blockchain and crypto on my own through rigorous reading and watching useful content on YouTube. In my opinion what was Internet in the year 2000, same is the status of blockchain and Web3 now. It is in the pure nascent stage and emerging technology without proper regulations and public awareness.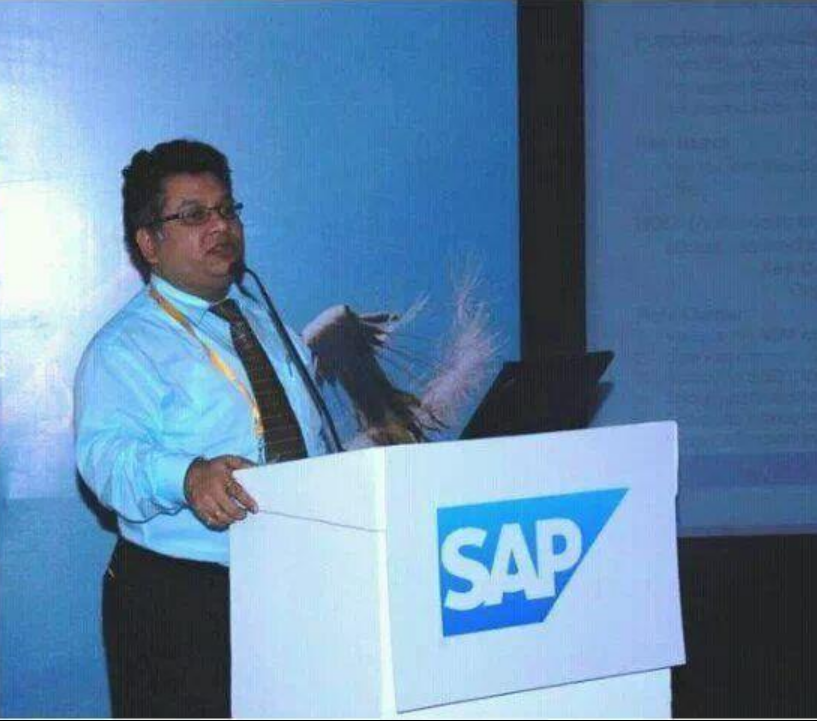 ALSO READ: Victim Of A Cyber Attack? Now Dial 1930 & 155260 To Register Complaint And Get Your Money Back
Question – How has being a physically challenged and specially-abled child influenced your career path and success as a CA and blockchain, web3 or crypto expert?
Jayjit Biswas: Born in a middle-class family where a majority of people are handicapped persons starting from my grandfather, father and many uncles. But my family is an educated family, and majority of them are from the legal profession.
I am a fourth-generation handicapped person with a genetic disorder. Last person to carry that disorder in my whole family, including extended family.
I took an informed decision to adopt a child to break this chain of genetic disorders. It was tough physically and mentally to cope up with the challenges thrown at me due to this hardship.
It had a severe social impact during my school days and professional life. But one thing for sure was I had never ever used handicapped quota in my studies. So I completed two renowned professional degrees like CA from ICAI, India and CISA from ISACA- USA where none can say I have done it being utilising handicapped certificates.
All the success, whatever extent achieved, came through sheer grit and mental strength. I was awarded as an outstanding handicapped person by the Government of West Bengal in the year 2000. I am not claiming that I am a Web3 or crypto expert, but I know a few basic things about the domain because I have strong domain knowledge of Accountancy, IT and Economics.
ALSO READ: Cyber Crime Helpline By MHA: Now 155260 Is 1930 To Report And Prevent Cyber Fraud
Question – Can you explain your involvement in the WhatsApp group you created and how it has helped promote idea exchange and awareness among its members?
Jayjit Biswas: Pioneering Information Security Audit in India and its movement in the year 2000. Myself being one of the most connected Chartered Accountants and CISA in the field of Cyber Security and Blockchain domain in India. Last year i.e. 2022 on 4th February, I started a WhatsApp Community called Elite Web3 Forum.
This community was formed on 4.2.2022 with my own network of Chartered Accountants, Cyber Security Professionals and IS audit professionals. I was naïve in knowing any blockchain or crypto experts. We have seen a gradual increase in the members limit in WhatsApp from 256 to 512 and now 1024.
You can say this is almost Web1 to Web2 to Web3. Initially, this forum was named as Elite Cryptomania and due to peer pressure, we converted the name Elite Web3 Forum. Every community member has contributed here to bring stalwarts from various professions from different age groups. Members have witnessed how we grew within a short span of 13 months to 750 plus members. This is very unique community in India where you find a happy mix of following professionals
1. Blockchain Experts
2. Crypto Experts
3. CBDC Experts
4. Banking Experts
5. Cyber Security Experts
6. Noted Economists
7. Founders of various Web 3 projects and start-ups.
8. Indian Cyber Crime Heads
9. Noted CIO
10. Noted CISOs
11. Eminent Chartered Accountants and Cost Accountants
12. Cyber and Blockchain Lawyers
13. Eminent Journalist
The Moto of this community is to help Regulators to build reasonable laws around crypto and Web3 space and save the Indian Youth from crypto scams. This is the first WhatsApp Community who have started KYM i.e. Know Your Member, and in all cases, Exit Interview is taken when any person leaves the community. The community is so vibrant that the attrition rate is less than 1 %.
Question – As someone with expertise in blockchain, web3, and crypto, what do you see as the most promising applications of this technology in the near future?
Jayjit Biswas: Though Crypto is the buzzword or darling of blockchain or Web3 domain but hidden treasures are NFTs and Smart Contracts. According to me, smart contracts powered with AI will be the most significant development under Web3 space.
Moreover, non-financial blockchain can be hugely beneficial to government sectors, banking sectors and various other sectors where there is an involvement of various stakeholders, and there is a trust deficit. Blockchain is a beautiful, self-sufficient and self-audited technology and if implemented correctly, it will bring a decentralised eco system at its core.
Question – How do you see the role of Chartered Accountants evolving in a world where blockchain and other disruptive technologies are becoming increasingly prevalent?
Jayjit Biswas: The present role of a Chartered Accountant does not evolve from what they had studied during their CA days but from how much they can learn about emerging technology like blockchain and Web3. A Chartered Accountant has strong domain knowledge of accountancy, law, and economics. If they can top it up with some specialised IT knowledge, then they can prove to be very power full players in this emerging field of profession
Question – In your opinion, what are some of the biggest challenges facing the adoption of blockchain and other decentralized technologies, and how can they be overcome?
Jayjit Biswas: According to me, the biggest challenge is the lack of clarity in regulation and public awareness about blockchain and decentralised technologies. The only way to overcome the same is to bring regulation through collective cooperation and a federal open mindset. This is a very dynamic field of technology which is evolving daily thus, regulations have to be fast-paced to cope up with the speed of technology. Even if there is no regulation, the area can be controlled through proper public awareness and a self-regulatory model backed by strong ethics.
Question – How do you stay up-to-date with the latest developments in blockchain and other emerging technologies?
Jayjit Biswas: I am a constant learner and digital maniac. At the age of 51, I only sleep for only 4 hours a day and the rest of the time, I keep on reading and learning about new areas of technology and try to utilise the same in my professional and social lives.
Question – Can you discuss a project or initiative that you're particularly proud of and how it has impacted your career or the industry as a whole?
Jayjit Biswas: In the year 2005, Tata Motors Limited appointed me as SOX (Sarbanes Oxley Act) Consultant. I was posted in Jamshedpur plant to make Tata Motors SOX compliant company. With strong domain knowledge and being a process person, I quickly learnt the process of Tata Motors as a whole within one and half years. During this phase I drew around 1200 flow charts in MS Visio application. I made it sure that Tata Motors became SOX compliant Company in due time. Later on, Tata Motors recognised this effort of mine and made me Head of SOX and Business Assurance for Jamshedpur Plant and later on for Indian Operations. This is the project which made me famous in the Indian professional circuit. I got various awards due to this projects from Tata Motors as well as outside from Industry peers. In India, I am one the sought-after speaker on the topic of SOX, SAP – Access and GRC, Blockchain and Web3.
Question – What advice do you have for young professionals looking to break into the field of blockchain and crypto?
Jayjit Biswas: My advice is simple – be patient in learning, and don't be greedy to earn millions daily. Don't scam the layman by using the power of borderless technology like crypto. Learn with ethics where self-regulation is the order of the day and follow it.
Quoting ​ Winston Churchill – "Success is not final, failure is not fatal: It's the courage to continue that counts" Biswas said, "when faced with difficult times, remember to stay focused, stay positive, and never give up on your dreams. With hard work and determination, you can overcome any obstacle and achieve your aspirations."
Follow The420.in on
 Telegram | Facebook | Twitter | LinkedIn | Instagram | YouTube