International Police Expo 2023 Witnesses eSec Forte Technologies Unveil "Make in India" Innovations
NEW DELHI: The 8th International Police Expo 2023, to held at Pragati Maidan, New Delhi, from July 26th to July 27th, witnessed a dynamic showcase of new technologies, cyber security solutions, digital investigation tools, and advanced forensic equipment over two action-packed days.
The International Police Expo stands as a unique platform, where representatives from law enforcement agencies and over 100 companies from 15 countries converge to exhibit their latest and most technologically advanced gadgets, equipment, and resources for policing and security.
The event witnesses various, industry analysts, technological experts, senior police officers from various states and union territories, and international authorities gathered to share best practices for ensuring police welfare, law compliance, efficient rescue, disaster response, and public safety.
ALSO READ: Cyber Forensic Industry Needs Price Regulation And Product Standardisation To Stop Rampant Bid Rigging And Cost Manipulation: RTI Activist
Exhibitors showcased a diverse array of innovations, spotlighting the most recent advancements in safety and security, cybersecurity, forensics, disaster management, and surveillance, among other fields. Among the plethora of pioneering technologies on display, eSec Forte Technologies, a leading provider of cybersecurity and digital forensics solutions, stood out with the launch of its latest "Make in India" products, DRONA Lab Station, DRONA Kiosk and DRONA Incidence Response kit.
With a rich history of pioneering achievements in the field of forensics, eSec Forte Technologies had already earned accolades for its renowned Forensic Workstation DRONA series and DRONA Faraday bags. Building on this legacy of success, the company took the opportunity to unveil its latest offerings in the "Make in India" lineup, further solidifying its position as an industry leader.
ALSO READ: Looking For Nodal Officers Of Banks, Telecoms, Social Media? Click The Link Here To Fetch Numbers – Details Inside
DRONA Lab Station is an advanced forensic system, empowering law enforcement agencies with high-performance computing capabilities for rapid digital investigations. Its user-friendly interface allows investigators of all technical backgrounds to navigate seamlessly through the process. With enhanced capabilities for processing vast digital evidence, DRONA Labs is a game-changer in cyber forensics, enabling effective combat against cybercrime.
DRONA Kiosk: A portable and compact "Make in India" product by eSec Forte Technologies, offering versatility for urban and remote use. It enables rapid device scanning, aiding Forensic Labs in conducting swift scans before device entry. Alongside scanning, it serves as a crucial tool for entering case logs and maintaining chain of custody across departments, streamlining database management for enhanced operational efficiency.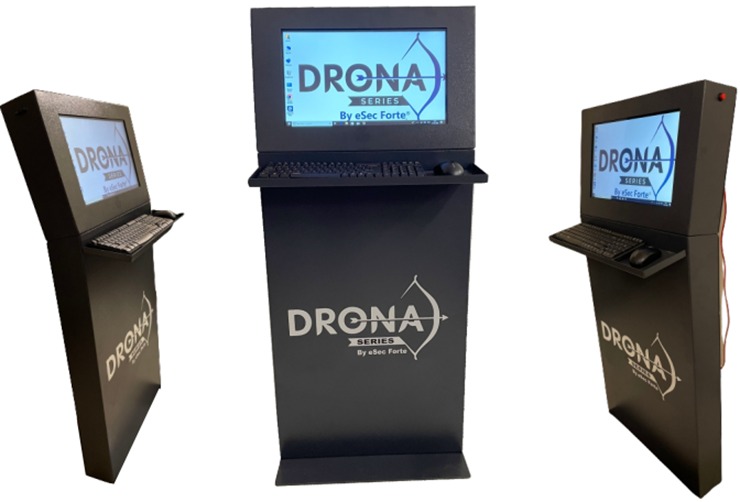 DRONA Incident Response Kit, a compact digital forensics product, empowers law enforcement to handle on-site digital investigations effectively. The inclusion of all essential tools enables swift seizing and preserving digital evidence, ensuring prompt and accurate data preservation during initial case investigations.
"The overarching vision of eSec Forte Technologies revolves around promoting indigenous technological solutions to address India's cybersecurity challenges," said (Dr.) Lt. Col Santosh Khadsare (Retd.), VP of DFIR at eSec Forte Technologies. He expressed his enthusiasm about the launch, stating, "Our commitment to developing 'Make in India' products stems from our dedication to contribute to the nation's cybersecurity preparedness. We firmly believe that by empowering law enforcement agencies with advanced tools like DRONA Labs and DRONA Kiosk, we can strengthen India's cyber defenses and effectively combat emerging digital threats."
Follow The420.in on
 Telegram | Facebook | Twitter | LinkedIn | Instagram | YouTube