Small Towns In India Emerge As Hotspots For Financial Fraud, Need More Awareness: Amit Shah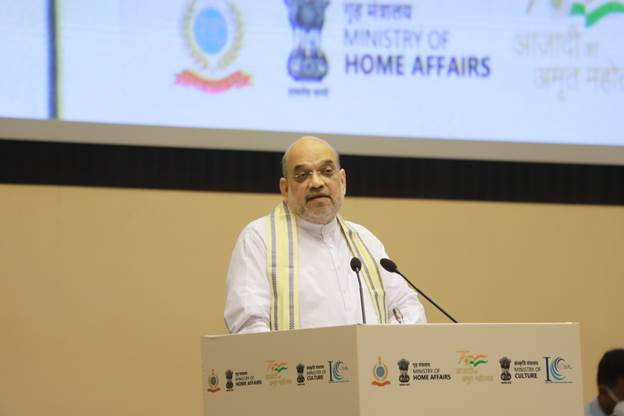 Union Home Minister Amit Shah has reviewed the cyber security infrastructure and operations of the Indian Cyber Crime Coordination Centre (I4C) in New Delhi, urging the public to raise awareness about the threat of cybercrime. During the review, Shah announced that the analytical report on modus operandi of top 50 cyber-attacks had been prepared, and the Ministry of Home Affairs was making comprehensive, integrated, and all-out efforts to raise public awareness about various aspects of cyber security and cybercrime.
Indian Cyber Crime Coordination Centre (I4C) has revealed that cybercrime is no longer just limited to Jamtara, as many other regions in the country have emerged as the new hotspots. The cyber forensics department at I4C reported that over the past few months, they received reports of online financial fraud from areas like Mewat, Azamgarh, Ahmedabad, Alwar, Surat, Bharatpur, Chittoor, Dhubri, Goalpara, Bhiwani, Jamui, Nawada, Durgapur and Asansol. However, the I4C has been successful in tackling this emerging trend, thanks to the real-time solutions offered by the organization.
ALSO READ: JCCT1 Constituted To Check Cyber Crime From Mewat Region, Police From Delhi, UP, Rajasthan & Haryana To Work Together
The toll-free helpline, '1930', allows people to report cyber fraud as it happens. Additionally, over 250 banks and financial intermediaries have come on board to assist with real-time action, such as restricting fraudulent funds and marking lien money.
Amit Shah, the Home Minister, stated that thanks to these efforts, over Rs 235 crore has been recovered from over 1.33 lakh victims of cybercrime. Shah further revealed that the Modi government has created a robust system to handle cyber crimes where people can lodge online complaints that lead to registration of FIRs and prompt action.
ALSO READ: Want To Become A Future Crime Researcher? Join The Future Crime Research Foundation
The I4C has formed seven joint cyber crime coordination teams for the top "cyber crime hotspot areas." Furthermore, 500 mobile applications of developers from "hostile" countries that were found to be using data shared by users for their country's interests have been blocked. Additionally, an analytical report on the modus operandi of the top 50 cyber-attacks, including the one that targeted AIIMS, has been prepared.
Shah revealed that to make the fight against cybercrime more robust, the government is raising awareness among citizens on the emerging trends so that they can prevent falling victim to cybercrime and report cybercrime in real-time through the helpline '1930' as well as on the cybercrime reporting portal. I4C teams will fan out to states to create awareness in this regard.
ALSO READ: Step By Step Guide: How To File Cybercrime Complaint Online In India
The government has also digitized the criminal justice system, with 99% of the country's police stations now registering 100% of FIRs online, and 12.3 crore out of 12.8 crore requests have been disposed of. The national automatic fingerprint identification system (NAFIS) database now has over 1 crore fingerprints of criminals, which has helped solve cases with a simple fingerprint match. Furthermore, details of 13 lakh sex offenders are now part of the national database, which will help prevent future crimes. Three more databases, including those of arrested narco-offenders, offenders of foreign origin, and human traffickers, have also been launched over the past year.
Shah emphasized the importance of Cyber Jagarukta Diwas, which is organised on the first Wednesday of each month by the I4C, and has contacted all states in the country to play an active role in this initiative to promote cyber hygiene. He also urged the media to work with the Union Home Ministry to raise awareness about their efforts to combat cybercrime.
According to Shah, over 20 lakh cybercrime complaints have been registered on the cybercrime portal, resulting in more than 40,000 FIRs being registered. In addition, over 13 crore hits have been registered on this portal since its launch in January 2020. The CCTNS national database currently contains 28.98 crore police records, and more than 12.82 crore service requests have been received from citizens, out of which 12.35 crore requests have been disposed of by the state police.
Follow The420.in on
 Telegram | Facebook | Twitter | LinkedIn | Instagram | YouTube