Technology and Tactics Take Center Stage: CDS General Chauhan's Call to Action at DRDO Conclave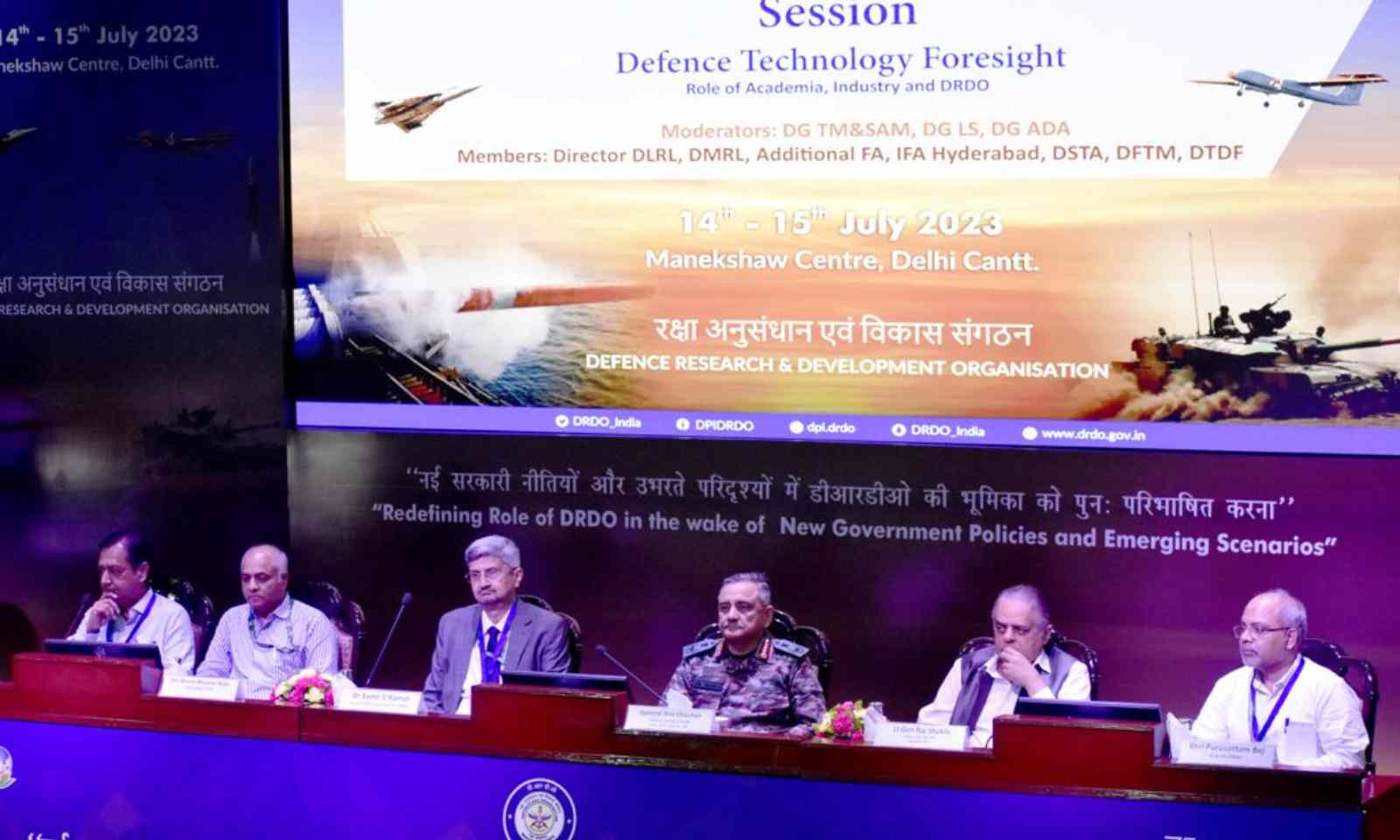 NEW DELHI: The Chief of Defence Staff (CDS) General Anil Chauhan addressed the annual DRDO Directors' Conclave on Friday, highlighting the significance of adapting to the ever-changing international geo-political landscape.
General Chauhan stressed the need for India's national strategy to absorb these changes effectively, addressing challenges and exploiting opportunities. The conclave, organized as a follow-up to the Chintan Shivir meetings, aims to redefine the role of the Defense Research and Development Organization (DRDO) in the wake of new government policies and emerging scenarios.
Pursuing Technological Superiority and Tactics
During his inaugural speech, General Chauhan referred to the "Technology Requirements emerging from Theaterisation," emphasizing the urgent need for technological superiority and tactics within the Indian Armed Forces. Recognizing the importance of investments in new technologies, General Chauhan affirmed that these advancements are vital for ensuring victory in engagements.
ALSO READ: Looking For Nodal Officers Of Banks, Telecoms, Social Media? Click The Link Here To Fetch Numbers – Details Inside
The Concept of Theaterisation
General Chauhan highlighted the principles of jointness, integration, and theaterisation as fundamental to the national security realm. Theaterisation, he explained, involves the creation of tri-service theater-specific structures to provide effective responses across the entire conflict spectrum. He described theaterisation as one of the most ambitious changes attempted post-independence, underlining its far-reaching implications.
Integration for Increased War Fighting Capability
Speaking on integration in the physical domain, General Chauhan emphasized its potential to achieve a multiplier effect. By combining the unique capabilities of the Services through integrated processes and structures, the Indian Armed Forces can enhance their war-fighting capability. This integration aims to strengthen the country's defense apparatus and adapt to evolving warfare scenarios.
Promoting Aatmanirbharta and Make in India
Dr. Samir V Kamat, Secretary of the Department of Defence R&D and Chairman of DRDO, echoed General Chauhan's sentiments during his inaugural address. Dr. Kamat highlighted the changing nature of warfare and stressed the need for reform and transformation in alignment with Prime Minister Narendra Modi's vision of Aatmanirbharta (self-reliance) and Make in India.
ALSO READ: Search All India Police Station Phone Numbers & Mail ID Through This Search Engine
DRDO's Contribution to Aatmanirbhar Bharat
In line with the Aatmanirbhar Bharat initiative, General Chauhan released DRDO's second list of systems and subsystems for industry to design, develop, and manufacture. This list builds upon the earlier release of 108 items and demonstrates the organization's commitment to fostering indigenous defense production. Additionally, General Chauhan unveiled the "DRDO Guidelines for Production Coordination," providing a mechanism for resolving issues related to the production of DRDO-developed military equipment, platforms, and systems. These guidelines promote collaboration among designers, users, production agencies, quality agencies, and other stakeholders, ultimately bolstering the Indian Defense Industry's ability to develop cutting-edge defense technologies.
Deliberations and Panel Discussions
The two-day DRDO Directors' Conclave will feature six technical sessions, each followed by a panel discussion. Attended by top officials of DRDO, including Directors General of various technology and corporate clusters, directors of DRDO laboratories, and Integrated Financial Advisors (IFAs), the event will deliberate on various issues aligned with the theme "Redefining Role of DRDO in the Wake of New Government Policies and Emerging Scenarios."
As the world witnesses dynamic shifts in geo-politics, the DRDO Directors' Conclave provides a platform for experts to share insights, shape strategies, and foster collaborations that will strengthen India's defense capabilities. With a focus on innovation, integration, and self-reliance, India is poised to meet the emerging challenges and exploit opportunities in the ever-evolving global landscape.
Follow The420.in on
 Telegram | Facebook | Twitter | LinkedIn | Instagram | YouTube