India's First-Ever P.G. Course on Victimology Launched at National Forensic Sciences University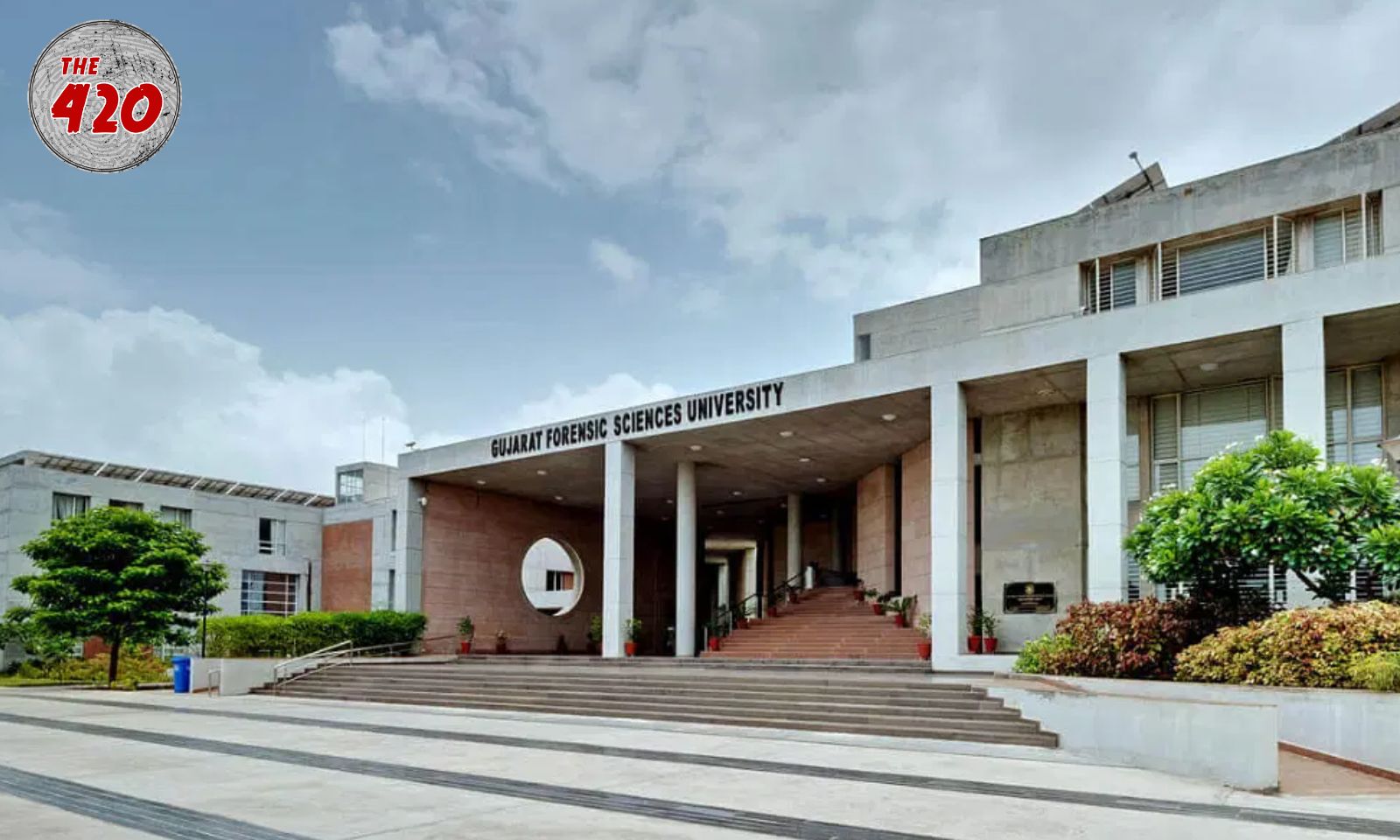 Gandhinagar: The National Forensic Sciences University (NFSU) in Gandhinagar, India, has introduced the country's first Postgraduate course on "Victimology, Victim Assistance & Criminal Justice." The program, which marks a significant milestone in the field of criminal justice and victim support, has been launched in collaboration with the World Society of Victimology (WSV), Germany.
Distinguished Guests Grace the Inaugural Ceremony
The inaugural ceremony, held on September 11, witnessed the presence of esteemed dignitaries, including Dr. J.M. Vyas, Vice-Chancellor of NFSU, and Professor Janice, President of WSV-Germany. The event was further honoured by the presence of Dr. Justice K.J. Thaker, Chairperson of the Gujarat State Human Rights Commission (GSHRC), who served as the Chief Guest.
First in India, the P.G. course on "Victimology, Victim Assistance & Criminal Justice" launched @ NFSU in collaboration with WSV-Germany. Dr J.M. Vyas, VC-NFSU & Prof. Janice, President-WSV graced occasion on 11 Sep.'23. Dr. Justice K.J. Thaker, Chairperson-GSHRC was Chief Guest. pic.twitter.com/MjW4UlQiB3

— NFSU (@NFSU_Official) September 12, 2023
ALSO READ: India's Million-Dollar Wake-Up Call: Cyberattacks Plague Businesses
A Comprehensive Curriculum
The P.G. course on Victimology, Victim Assistance & Criminal Justice at NFSU covers a wide array of crucial topics aimed at understanding and addressing the needs of crime victims. Some of the key subjects included in the curriculum are:
Theories of Victimology
Students will delve into various theories of victimology, gaining insight into the psychological and sociological aspects of victimization.
Research in Victimology
This module focuses on research methodologies and techniques specific to the field of victimology, enabling students to contribute to the advancement of knowledge in this domain.
ALSO READ: Beware of DogeRAT: India's Android Users at Risk from Sneaky Malware!
Victimization
Understanding the processes of victimization is vital, and this section explores the different types and forms of victimization that individuals may encounter.
Rights of Victims and Restorative Justice
Students will learn about the legal rights of victims and the concept of restorative justice, which emphasizes healing and reconciliation between victims and offenders.
Victim Profiling
This module will equip students with the skills needed to profile victims, helping law enforcement agencies and support organizations provide tailored assistance.
Victimological Assessments
Students will learn how to conduct victimological assessments to better understand the needs and vulnerabilities of victims.
Forensic Victimological Tools
This section introduces students to forensic tools and techniques used in victimology, enhancing their ability to collect and analyze evidence related to crimes.
Victim Services
Understanding victim services is crucial for providing practical assistance and support to victims of crime, and this subject covers various aspects of victim support.
Empowering Students for a Better Future
The course is getting overwhelming response as over 140 participants from India and abroad have opted for it. With this innovative course, The National Forensic Sciences University is taking a significant step toward empowering a new generation of professionals who can make a positive impact on the lives of crime victims. The program is expected to play a crucial role in promoting victim-centric approaches to criminal justice and fostering a safer and more compassionate society.
Follow The420.in on
 Telegram | Facebook | Twitter | LinkedIn | Instagram | YouTube