New Delhi: Hackers on underground forums of dark web are allegedly selling 'leaked' data of Citibank India. Sharing a screenshot of a successful transaction a Russian hacker is demanding money for the data.
The hacker on the dark web is demanding 1,500 $ for selling a bank account with internet banking access and 750 $ for a bank accounts with card-only access. The requested mode of payment is in bitcoin, eth and litecoin.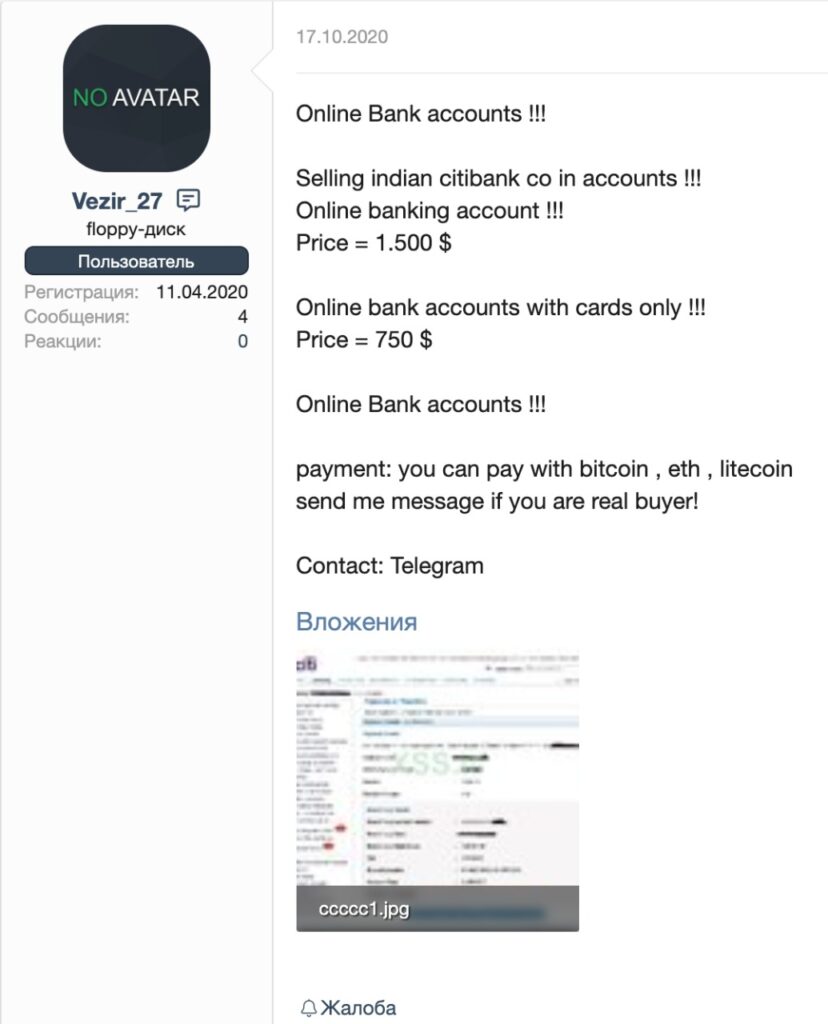 Indian cybercrime experts claim that every day a new leak is coming to light. Keeping this in mind bank, companies and other institutions must ensure the safety of their sensitive data. "It was very usual for us to see Indian debit/credit card information being sold over the dark web.  But this time, It is about complete bank accounts being sold over dark web forum for a very little amount," said Praveen Singh, Ethical Hacker and Cyber Security Expert.
Also read: Personal Details Of One Million IRCTC Customers Up For Sale On Dark Web: Cyber Experts
Praveen who is associated with Noida based Root64 Infosec Research Foundation, told The420 selling bank accounts with online banking capabilities makes it very easy for terrorists and external entities to do transactions and perform malicious activities in India.
Crucial and sensitive data of many big organization came to light this year, but there is no confirmation from Citibank yet